Cruises to nowhere are selling out even with COVID-19 still looming over us. The Royal Caribbean International cruises saw over 50,000 guests right after it resumed operations in December 2020. Why are people willing to risk their health given that the virus is highly transmittable in settings like cruises?
The reason is probably similar to why we still eat out despite the convenience of delivery services: the ambience and conversations shared with company, which somehow make the meal taste better.
In fact, statistics have underscored the benefits of face-to-face meetings in the workplace and in our private lives. Humans are social beings. We crave proximity, interaction and in-person opportunities to build relationships. And as more of the world goes online, we start to grasp at the rare moments to interact offline.
Hence, in-person experiences will always be something we cannot do without. These experiences can take the form of travel, retail stores, galleries, theme parks, exhibits and more.
But in a world where audiences are demanding more than just superficial backdrops, how can your brand entice tech-savvy consumers to ditch their mobile devices on occasion and drop by your physical spaces instead?
The answer lies in presenting multi-sensory experiences sprinkled with technology, in spaces that afford socialisation.
1. STIMULATE THE FIVE SENSES TO ATTRACT AND IMPROVE RECALL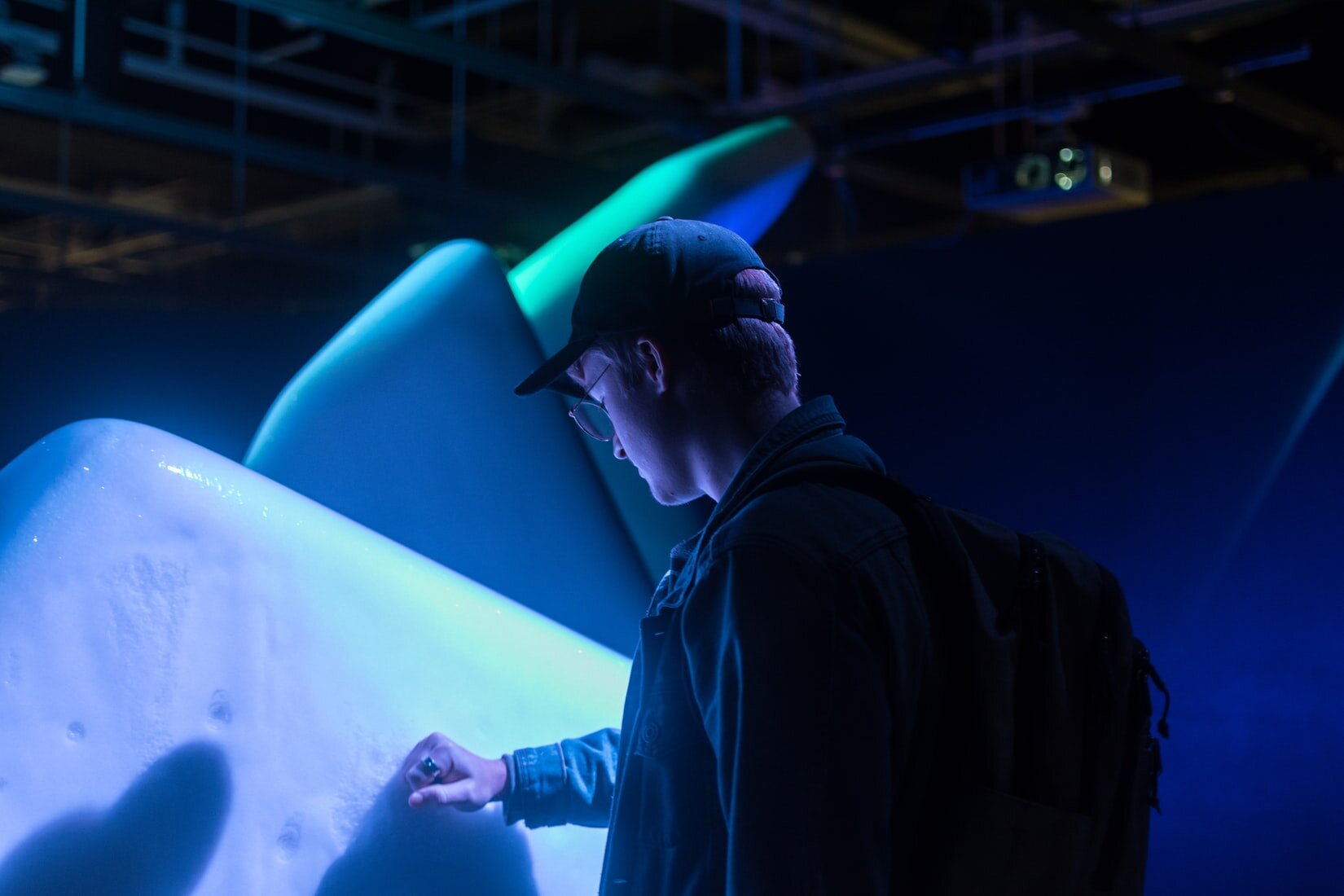 Multi-sensory experiences refer to sites with physical touchpoints that capture our sight, smell, touch, taste and hearing. Physical experiences that are multi-sensorial have an edge over virtual experiences as the latter are limited by what a single device can do.
Interactive elements add unexpected twists to otherwise predictable exhibitions. Experts believe that brand impact increases by 30% when you engage more than one sense and skyrockets by 70% when you engage three or more.
Moreover, studies have shown that sensory stimulation is linked to better memory and cognitive development. This enhances brand recall and idea adoption.
Take for example, Canada Goose's The Cold Room experiential campaign: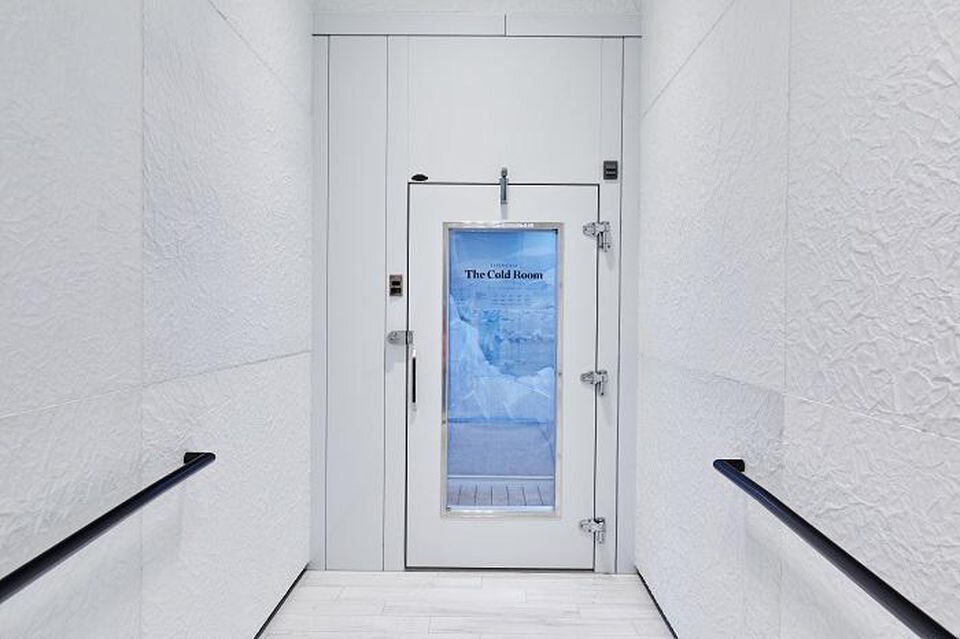 Canada Goose is a clothing brand that supplies jackets for extreme weather. But not everyone has experienced artic conditions before. How then could they entice people to engage with their niche product? Their answer was a campaign that allowed in-store patrons to test out their apparel in a "Cold Room" that simulated sub-zero temperatures.
Consumers now want to feel secure about the products they are investing in. Canada Goose assured this by letting their customers see and feel their product's usefulness for themselves. This example demonstrates the deep impact a good physical experience makes.
While it may be impossible to provoke all five senses in one physical experience, you can still mirror the "real thing". For instance, some museums prohibit touching and may allow visitors to feel fabricated handling collections that can be sterilised. Others leverage 3D printing to replicate artefacts and allow visitors to take home the art in miniature form.
Experiencing is believing. Hence, when you engage the senses, you are more likely to be able to bring your audience into your brand story.
2. OPEN DOORS TO SOCIALISATION TO BOOST ENGAGEMENT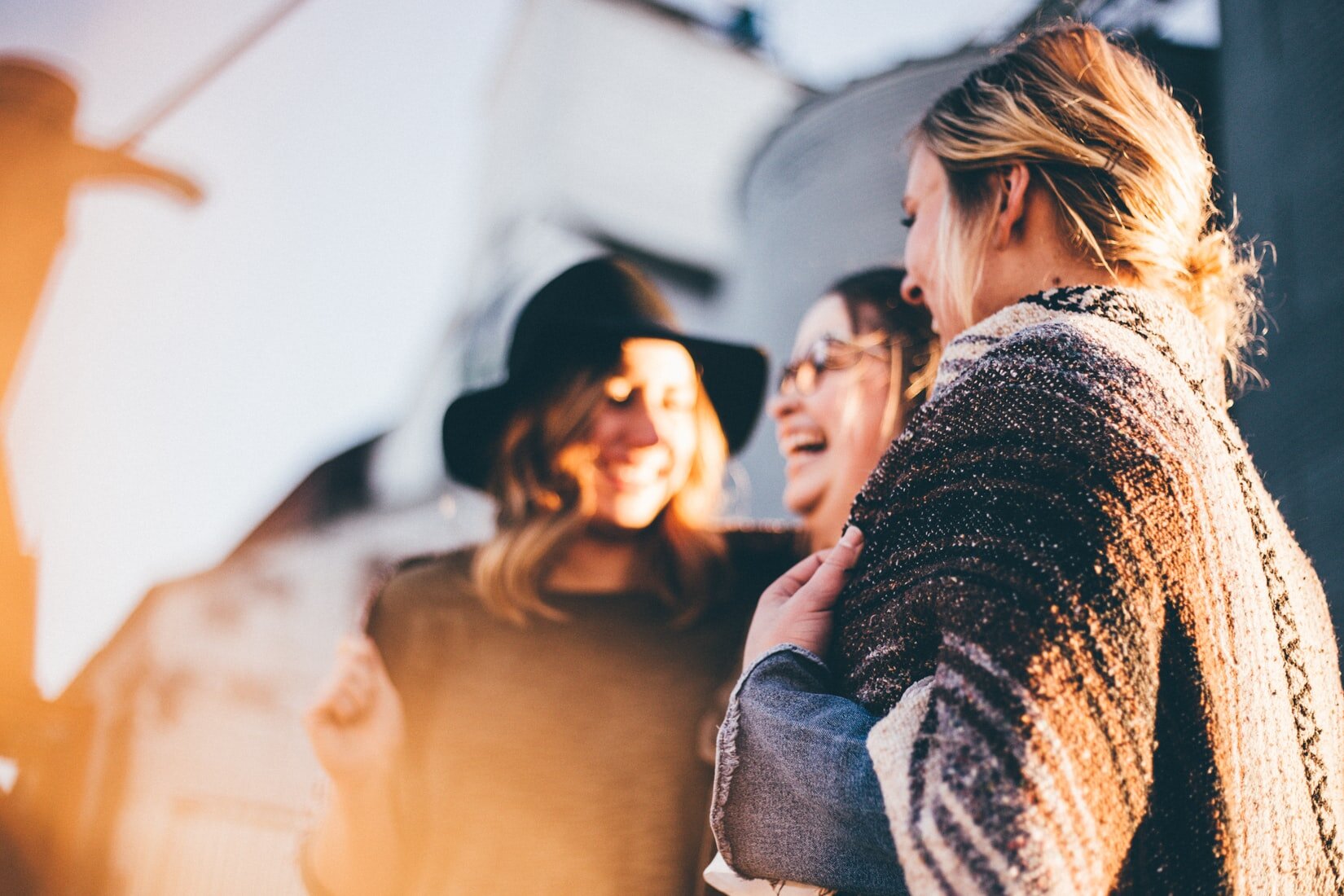 People seek experiences that add value to their lives. On top of being impressed by fresh installations, your audience want to learn and connect with other like-minded individuals. When they are on site, they expect to 'be present in the moment' – really engaging with others.
So, your in-person experience should uplift human interaction. You incentivise visits when you provide special avenues that facilitate group learning and meaningful discussions.
Take for example, Gucci's Gucci Garden: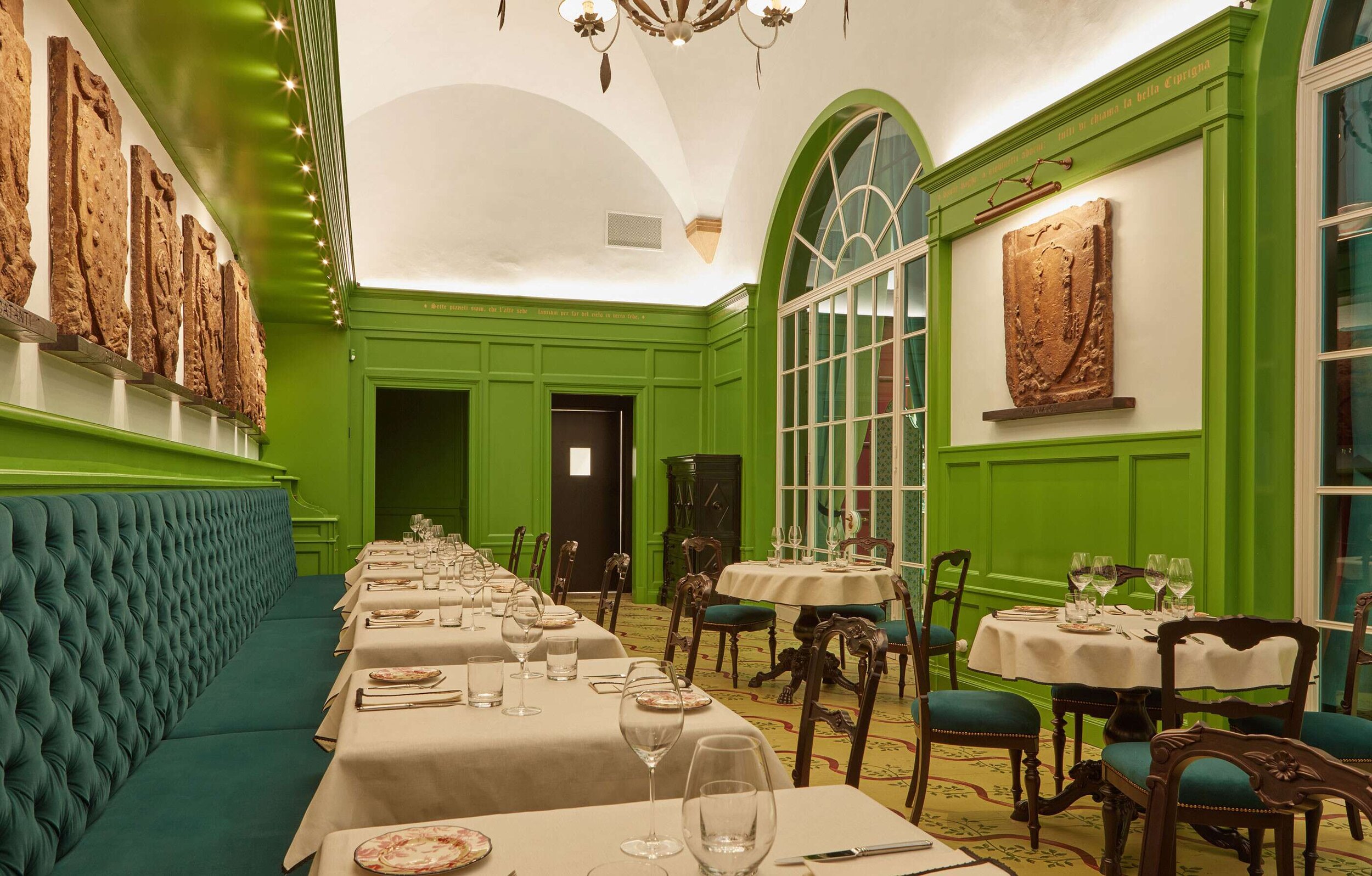 Gucci's latest retail experience combined a shop, museum and restaurant. They sold limited-edition clothing and souvenirs. Visitors could also peruse curated exhibitions before treating themselves to some fine dining, courtesy of a three-Michelin-starred chef.
Within a single space, Gucci cleverly satisfied its customers' intrinsic needs for socialisation, learning and good food. The buzz around the campaign showed that socialisation touchpoints could make the crucial difference.
3. STRATEGICALLY COMBINE THE PHYSICAL AND DIGITAL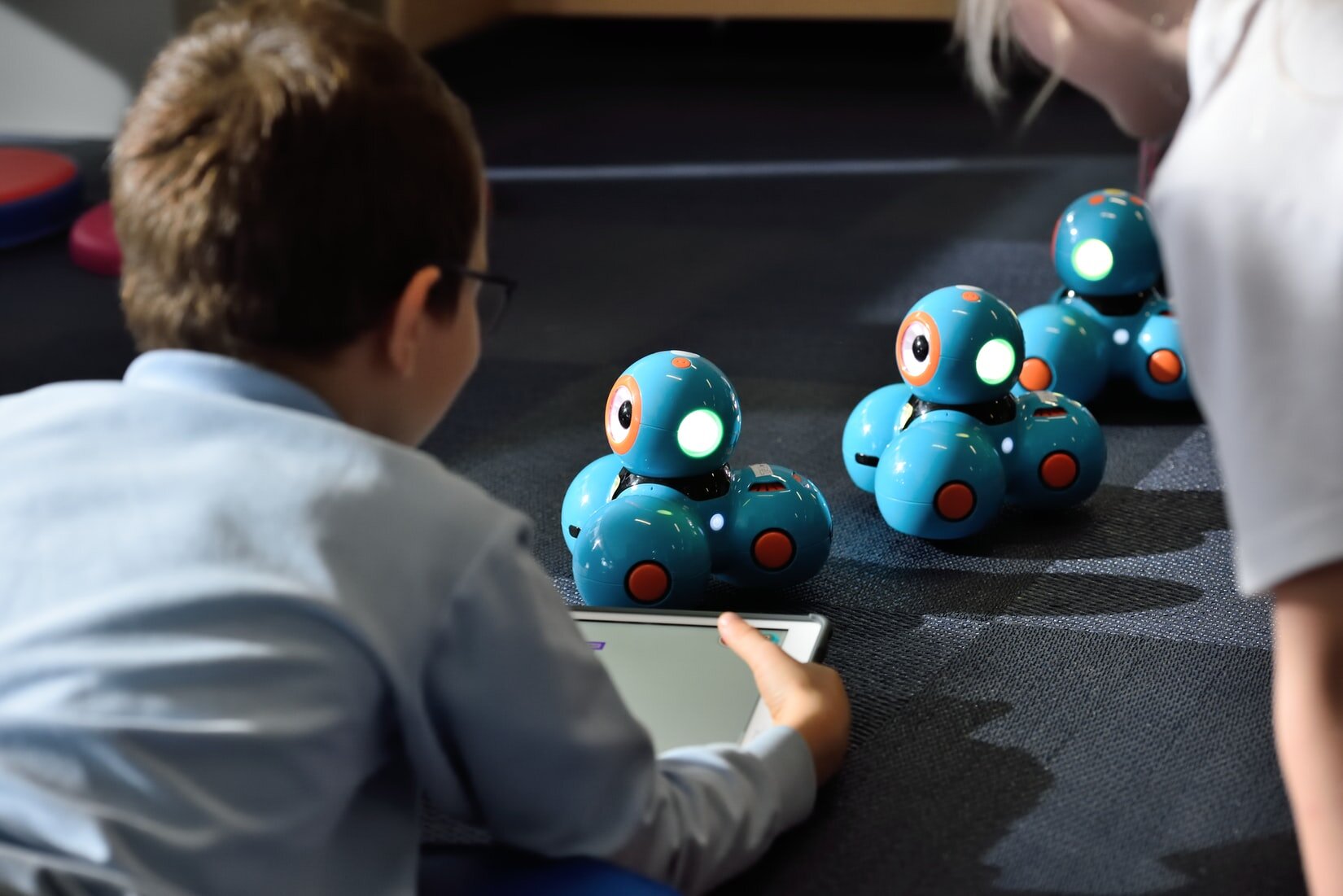 Digital natives' lives are greatly intertwined with technology. They prefer to communicate with brands on the go. This is why brands that know how to ride the tech wave emerge successful in their customer engagement.
When you incorporate technology in your physical experience, you increase the level of fun in the eyes of digital natives. But any tech injected should always serve a purpose. This can be as simple as installing motion sensors to focus your visitors' attention by playing a chime when they enter an area. Or you could harness more complex tech like RFID tags, which are widely used in exploratory-type experiences to facilitate visitor participation.
Take for example, Adobe's Passport to Creativity Photo Installation: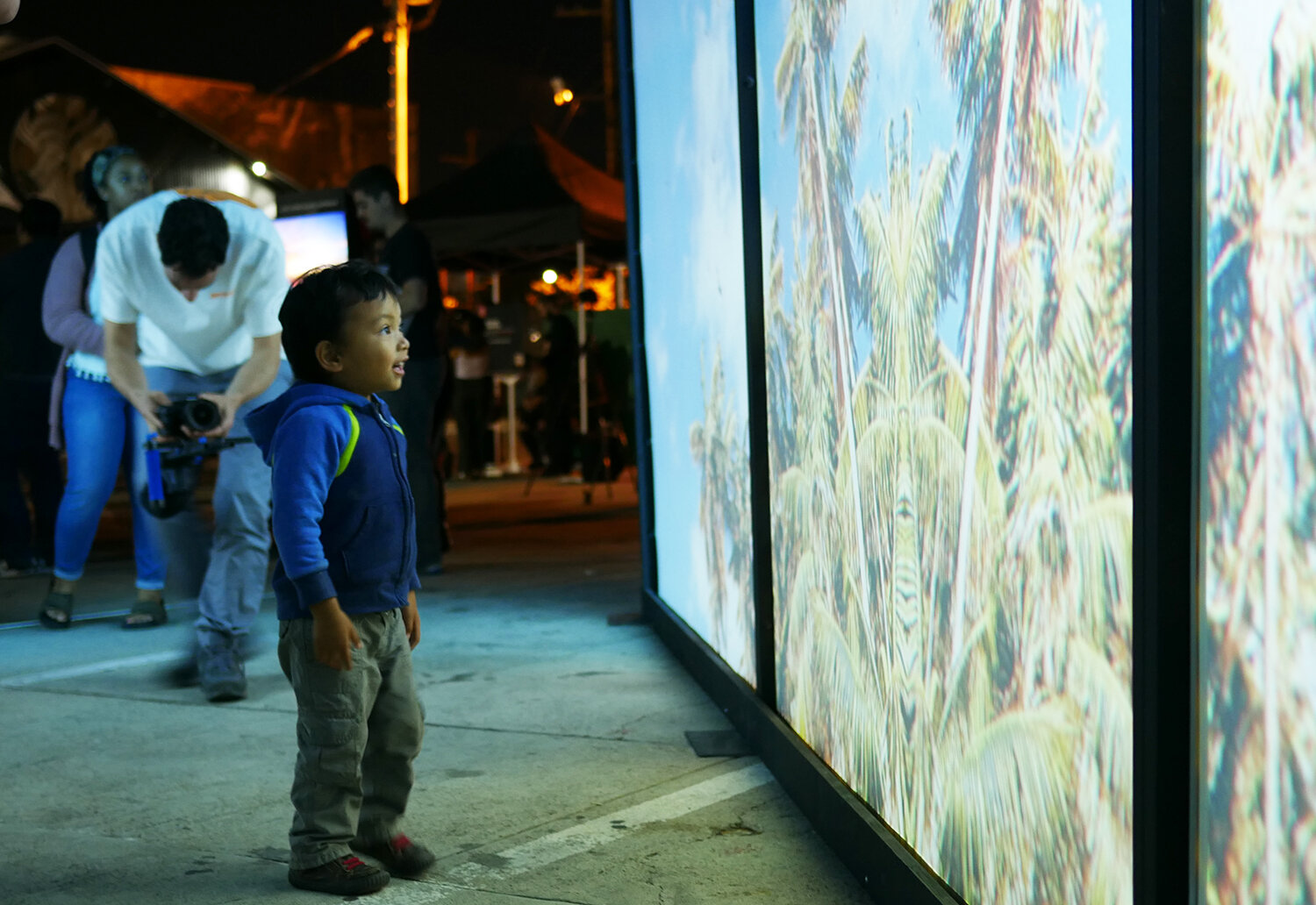 Adobe wanted to market their products to students, a group less familiar with its products compared to seasoned creatives. To get students to really understand their products, they designed a competition that called for passionate individuals to create art using Adobe's Creative Cloud tools.
The result was a tunnel-shaped gallery where images of vulnerable habitats shot by the winners were projected. Ambient sounds were also played over speakers to complement the event's mood and purpose.
Visitors could also interact with a video kiosk to learn more about each student's creative process and the Adobe tools used for their work. Additionally, they could snap pictures in front of various wildlife backdrops at a green-screen photo booth before sharing them on social media.
Adobe was able to work out just how the physical and virtual could blend in harmony. Their immersive experience was testament to what you could achieve with the strategic integration of the Internet of Things (IOT) with physical fixtures.
As an extra tip: your experience design should provide comfort and be considerate of all demographics. Every visitor to your in-person experience has different material needs. Kids may not require resting points or wheelchair ramps but elderly folks and people with disabilities do. Similarly, teenagers may not require larger font sizes, but older people may appreciate the thought. Accessibility in your design makes them feel included.
People notice when you care. When you do your best to accommodate all kinds of people without diluting the intended messages, you boost immediate customer experience. This in turn improves the perceptions of your brand and cultivates lasting relationships.
In-person experiences done well will also urge your wired consumers to share their takeaways and positive feelings on social media. You can then leverage the power of word-of-mouth referrals. This also means that favourable conversations about your brand will continue long after your experience.
FINAL THOUGHTS
When you stretch the advantages of physical experiences with the above three factors – multi-sensory elements, socialisation platforms and intersecting the digital and physical – you will give your customers compelling reasons to step into your space.
But the physical has its limitations. So, fill in these gaps with the virtual – think of them as complementary, not competing. For instance, virtual experiences can supplement the physical by using personalisation. Let's say you have a physical gallery. Your visitors have to navigate the space to find what interests them. But if you have a digital gallery to complement your physical one, you can easily personalise the experience for your visitors and provide curated content that meet your visitors' needs right away when they log on. Such personalisation tells your audiences that you understand them.
Thus, the beauty of having physical and virtual experiences that complete each other is that your creativity can be boundless. When both types of experiences are well realised, when your brand can shine through and drive growth in this new hybrid age.
Prefer bite-sized insights on experience strategy? Check out HOL's Instagram post for tips you can refer to on the go!