Next on our #AskMeAnything series, we interviewed our UI/UX designers about their roles in the company and what it means to be a UI/UX designer today. Here is what they have to say:
1. WHAT IS A UI/UX DESIGNER?
Although both UI and UX are correlated and are often used interchangeably, they are two very different things! UX stands for "user-experience", while UI stands for "user-interface".
UX design focuses on mapping out the customer journey, identifying the different pain points and how best to resolve these pain points through designing a user-centric product or solution. This could be a physical or digital touchpoint.
UI design focuses on developing the digital and visual touchpoints based on the insights from UX research and design. This allows users to engage with digital channels in a seamless, painless and meaningful way with digital channels.
2. WHAT IS YOUR ROLE AT HOL SPECIFICALLY?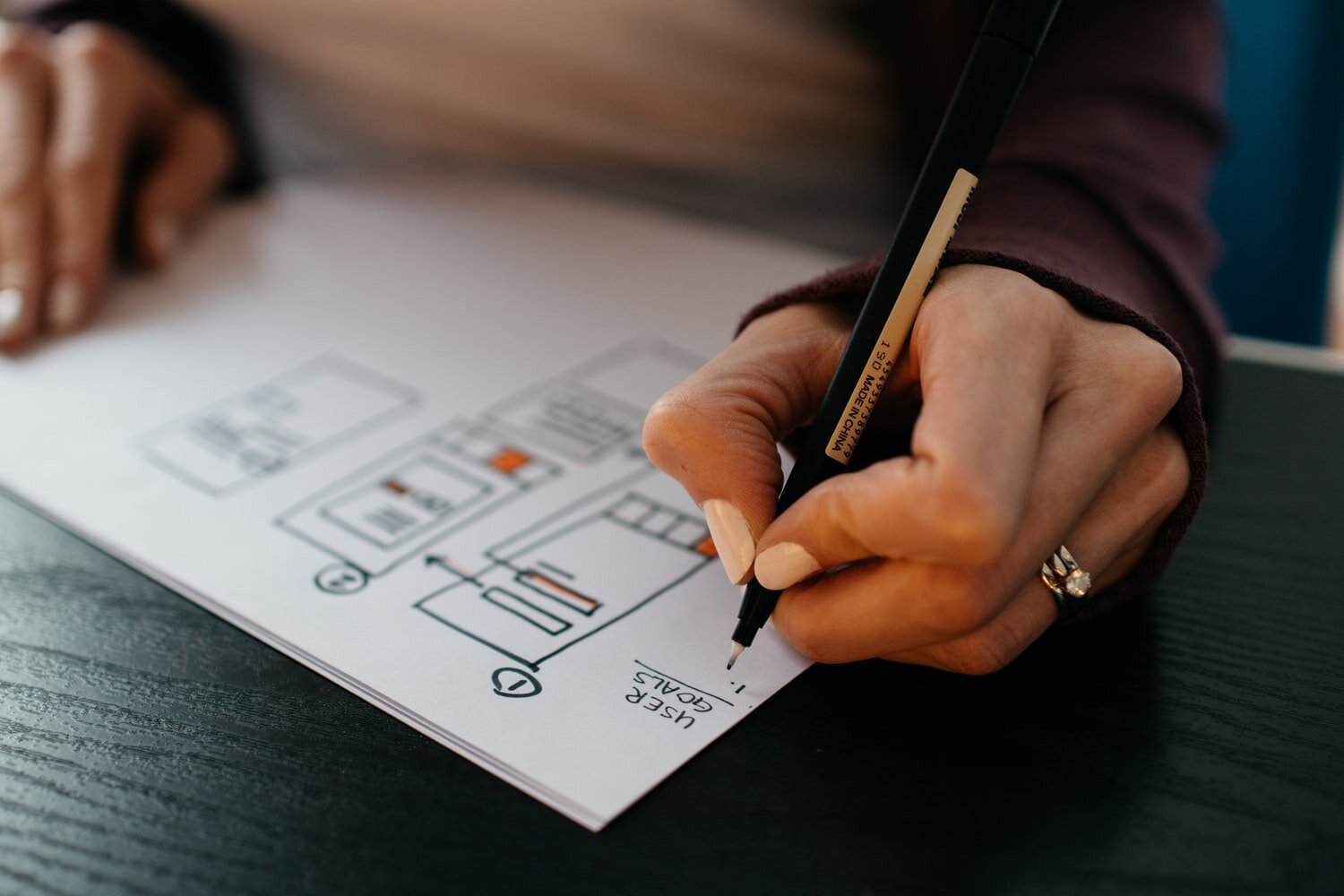 In HOL, UI/UX is a very important function – it is integral in translating our ideas and content into engaging and emotive experiences for our clients' audience.
We serve as the hub connecting our clients, their audiences as well as content researchers and curators, experience strategist and front-end developers.
We work closely with each other to create new information architecture, re-design user flows.
To help our clients visualise the end product and solicit useful feedback from their users, we also work closely with our content curators and experience strategists to ideate and create both lo-fi and hi-fi prototypes rapidly.
We also negotiate with the front-end developers to find the most efficient and effective technical solution for the issues or challenges presented by our clients and their users and ensure our prototypes can be translated into actual products.
3. WHAT IS YOUR FAVOURITE PROJECT SO FAR?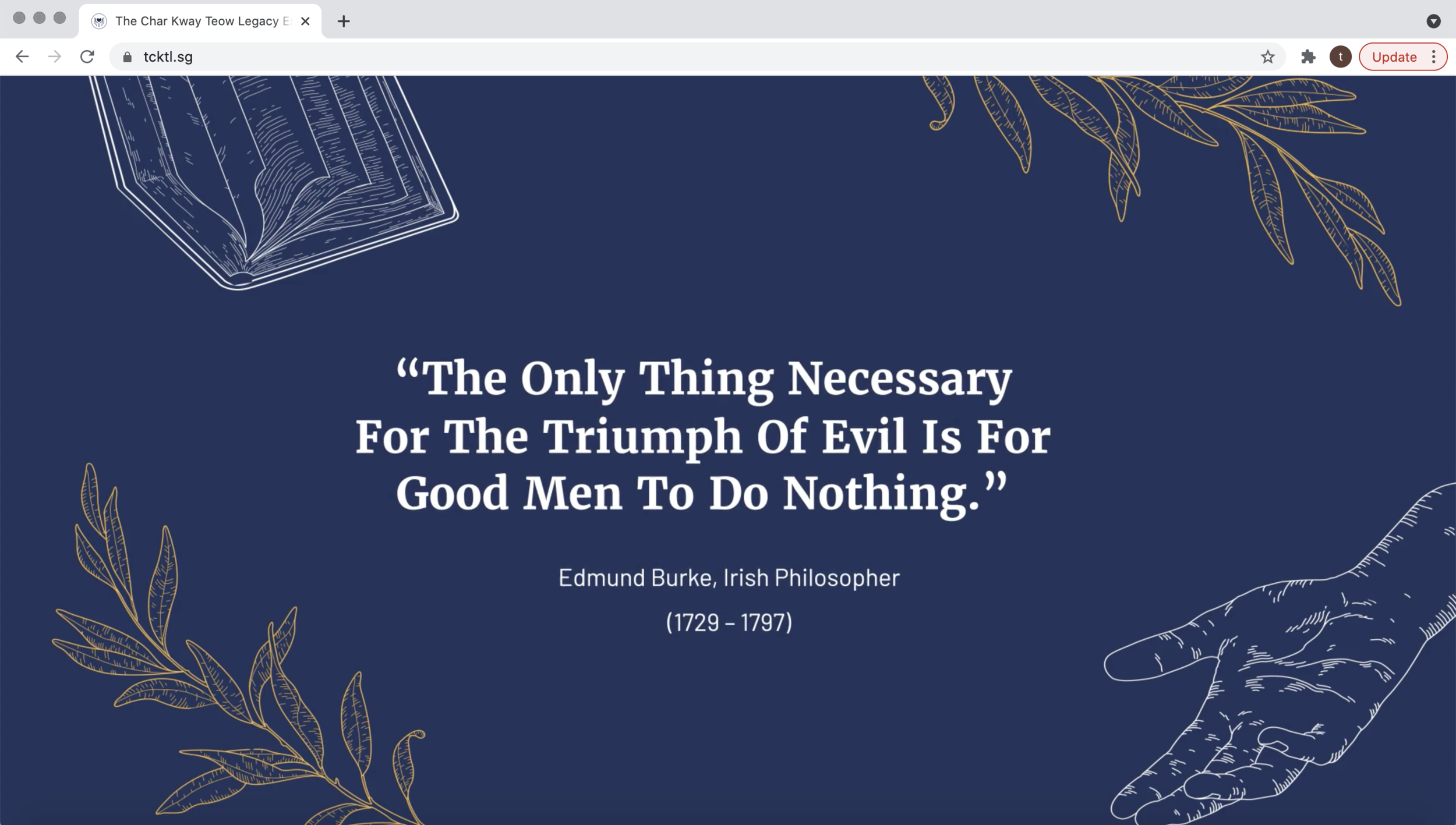 Our favourite project thus far is The Char Kway Teow Legacy Virtual Exhibition which the team strategized, conceptualised, designed, programmed and successfully launched for the Giving Dangerously Foundation. The physical exhibition had to be stopped halfway in its touring itinerary due to Covid-19.
The main challenge was to translate the physical exhibition into a virtual exhibition, but not just creating a mere digital twin that we see in most virtual exhibitions.  There had to be different ways to appeal to our main target audience, the youth, and also to keep them engaged and motivated to stay and experience the virtual exhibition in its entirety.
Overall, we enjoyed tapping into the possibilities of design, animation and code to convey our client's message in an engaging way. Collaborating with a team of creatives in different fields (animator and developers) was also eye-opening as we were able to combine our different expertise to tell a compelling story.
 We are proud to say that The Char Kway Teow Legacy Virtual Exhibition had been named a Finalist in the Most Creative – Customer Engagement category in Markies Award 2021.
4. WHAT DO U THINK ARE THE TOP QUALITIES FOR AN ASPIRING UI/UX DESIGNER OR INTERN?
There are 5 qualities that come to mind:
 Being open to criticism – how can you take criticism to improve your designs?
 Although criticism may feel like a heavy word, it actually leaves opportunities for you to grow and become a better designer! It also leaves opportunities for further discussion with others and enables you to see things in another's perspective. Sometimes, not every idea can be executed, so how can you fit into the restrictions to convey your message?
 Being empathetic – learning to put yourself in the shoes of your users
As a UI/UX designer, you become the voice of your user. As such, you must be familiar with and understand their struggles. This will aid you in creating user-centric designs.
It will also help you work and communicate better with your clients, your supervisors and your colleagues.
Strong communication skills – learning to express yourself well
There will be many instances when you have to communicate your ideas and your thought process, not just to your clients but to your team as well. This may not be easy at first, but always take baby steps and have the courage to take it further!
 Love helping others & solving problems – a 24/7 thing
We connect the dots and cooperate with software developers and clients, responding to the needs of others with creative solutions
Always curious – broadening your horizons and improving your skills
There will always be new software to learn, new design trends to follow and new technology to incorporate. So, keep your mind open and be hungry for more knowledge.