Now that Singapore is well into living with endemic COVID-19, it's time to open up and revitalise your space as people resurface for social interactions and in-person bonding. But how do you do that after the long period of social distancing and isolation?
The answer lies in placemaking.
You may have heard this term mentioned by urban planners and academics. What does it mean? According to the Urban Redevelopment Authority (URA), placemaking is "the process of proactively managing a place to make it better."
To remake and re-energise your space, here are 3 placemaking strategies you can use:
1. PRIORITISE YOUR COMMUNITY AND KEEP THINGS INCLUSIVE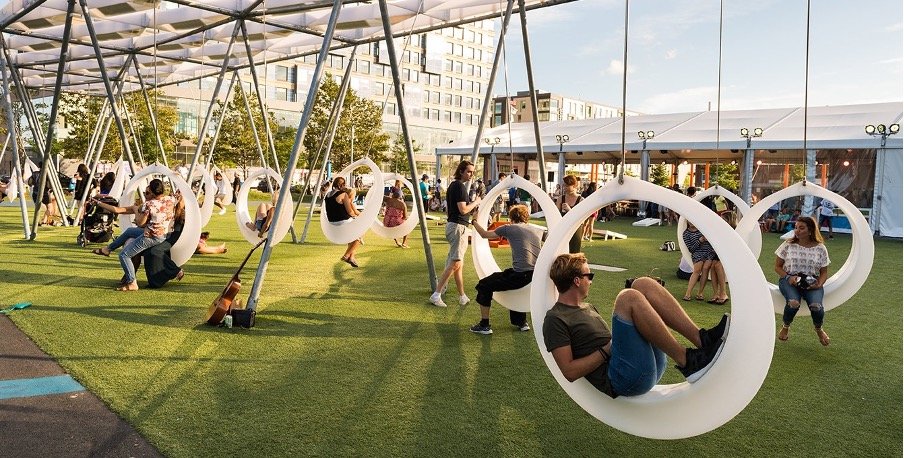 Experts agree that placemaking should be community-centric. This means planning and designing a space in ways that best address its community's needs.
The Lawn on D in Boston is a great example of this. Its diverse community, comprising residents, workers, conventioneers and even tourists, come from all walks of life. The owners of Lawn on D therefore envisioned it to be inclusive. The space offers something for everyone, from games and public art installations to food and drinks and even moveable furniture that users can configure as they like. What's more, entry is free – meaning that anyone in the city can stop by and enjoy some rest and relaxation without breaking the bank.
It's no surprise then that visitors have thronged the space every season since its opening in summer 2014.
2. CELEBRATE AND ENCOURAGE YOUR COMMUNITY'S CONTRIBUTIONS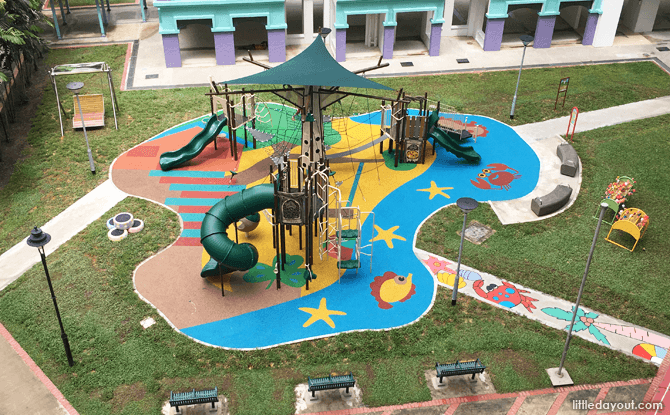 To stay true to the community-centred nature of placemaking, celebrate the contributions of your community and bring them to life.
Adventure Playground @ Canberra, a treehouse-kelong-inspired playground, reflects the neighbourhood's history as a fishing village. According to the Housing and Development Board (HDB), over 2,000 Canberra residents came together to design and assemble the playground. A student from a nearby secondary school contributed the inspiration for its floor design. The eventual playground truly embodies the community's collective spirit and efforts.
This HDB initiative is slated to expand to other neighbourhoods like Toa Payoh and Choa Chu Kang, allowing more Singaporeans to shape their communities directly.
3. TAP THE EXISTING STRENGTHS OF YOUR PLACE AND COMMUNITY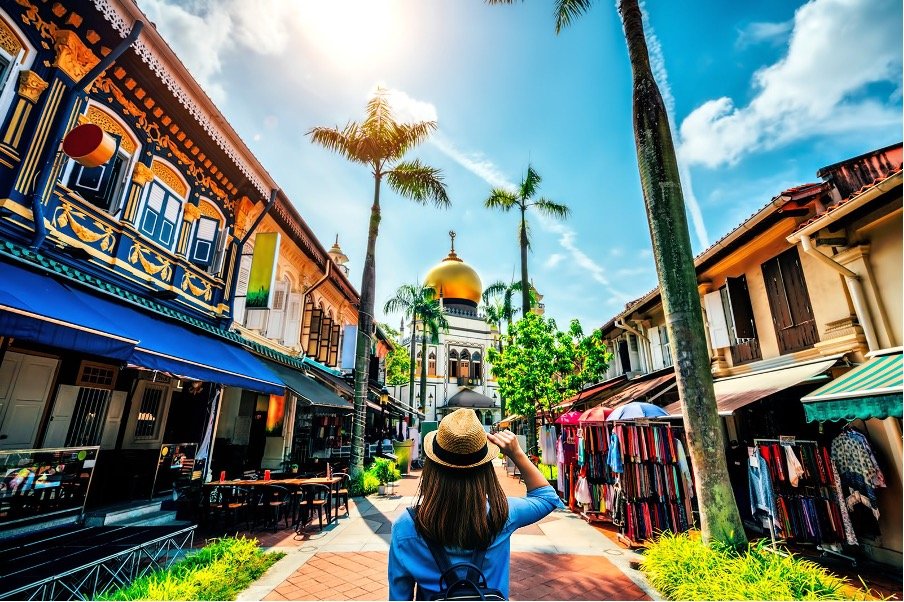 If you're still hard-pressed for ideas on how to revitalise your space, why not make the most of its existing strengths?
Kampong Glam is home to Sultan Mosque, the biggest mosque in Singapore, and an array of traditional stores on Arab Street. Once an ethnic enclave for Bugis and Arab merchants, it is well known for its history and culture.
Though heritage and tradition may be easily overlooked in an era where technology reigns supreme, these attributes are still Kampong Glam's strongest assets, offering the district great potential for meaningful placemaking.
Under the National Heritage Board's Street Corner Heritage Galleries scheme, for example, mini museums have opened within seven shops in the Kampong Glam community. Each of these museums showcases the unique heritage of its decades-old shop, promising "unexpected heritage encounters" that visitors may not have learnt about through mainstream channels. This initiative revitalises Kampong Glam from the ground up and adds to the organic vibe that its community already loves.
FINAL THOUGHTS
Successful placemaking builds connections within communities. It also reflects the spirit of the communities that inhabit them. And in turn, communities come to love and cherish their home grounds and even proactively contribute to their development.
Through a combination of the 3 effective strategies above, you can transform your space into something much more meaningful and loveable for your community. Effective placemaking is the way to make your community stay and grow.