A recent Qualtrics consumer report reported that bad experiences were costing businesses an enormous US$4.7 trillion in consumer spending.
Gone are the days when businesses solely dictated customer experience. Experiences are now shaped by what audiences want. And if your audience can't find what they want in your brand, they're willing to walk away.
Conversely, consumers are also willing to advocate brands that provide exceptional experiences. Not only are consumers willing to return to your brand, but according to the same report, they're also at least 5 times more likely to recommend it to someone else, hence growing your community.
We're not kidding when we say that there has never been a more critical time for your brand to stand out so that your audiences will become your biggest fans and advocates.
To achieve this, it's now essential to create exceptional experiences. You can do that with these simple ingredients, which we've distilled from Journey Through the Poetry of Time with Van Cleef and Arpels, a unique and memorable experience at Marina Bay Sands that we recently visited.
INGREDIENT #1: INCLUSIVITY
It's not just a buzzword. People are looking for brands that welcome them, no matter their backgrounds. How Van Cleef and Arpels achieved this was simple: through genuine hospitality and friendliness.
The luxury jewellery brand's experience event was free for all to register. Everyone who entered was treated with equal warmth and sincerity, with none of the elitism usually associated with established luxury brands.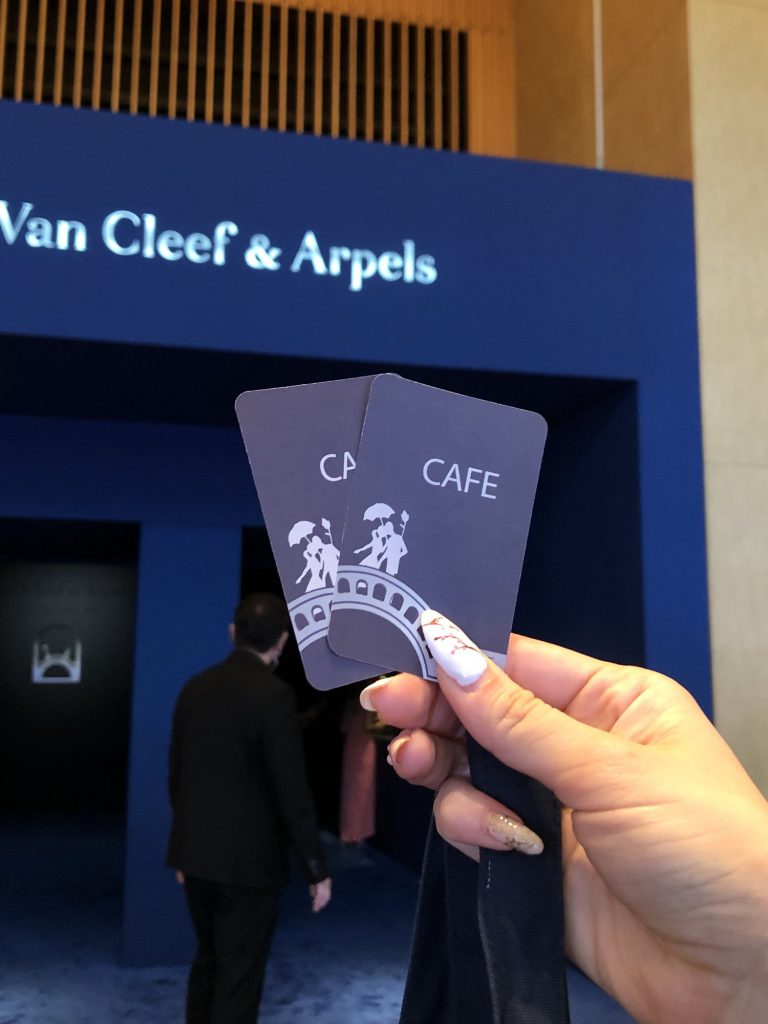 Despite the luxurious look and feel of the experience, Van Cleef and Arpels also opened its doors to young families, providing a safe space for children to be themselves through a hands-on 3D model-making workshop. This activity allowed parents to peruse the exhibit peacefully, knowing that caring chaperones would be taking good care of their children.
INGREDIENT #2: A COHESIVE AND LOVEABLE STORY
Our ushers explained that the experience was designed to transport visitors to the streets of Paris. It's also a nod to the love story of the brand's founders, a German man and French lady who met and fell in love in the city.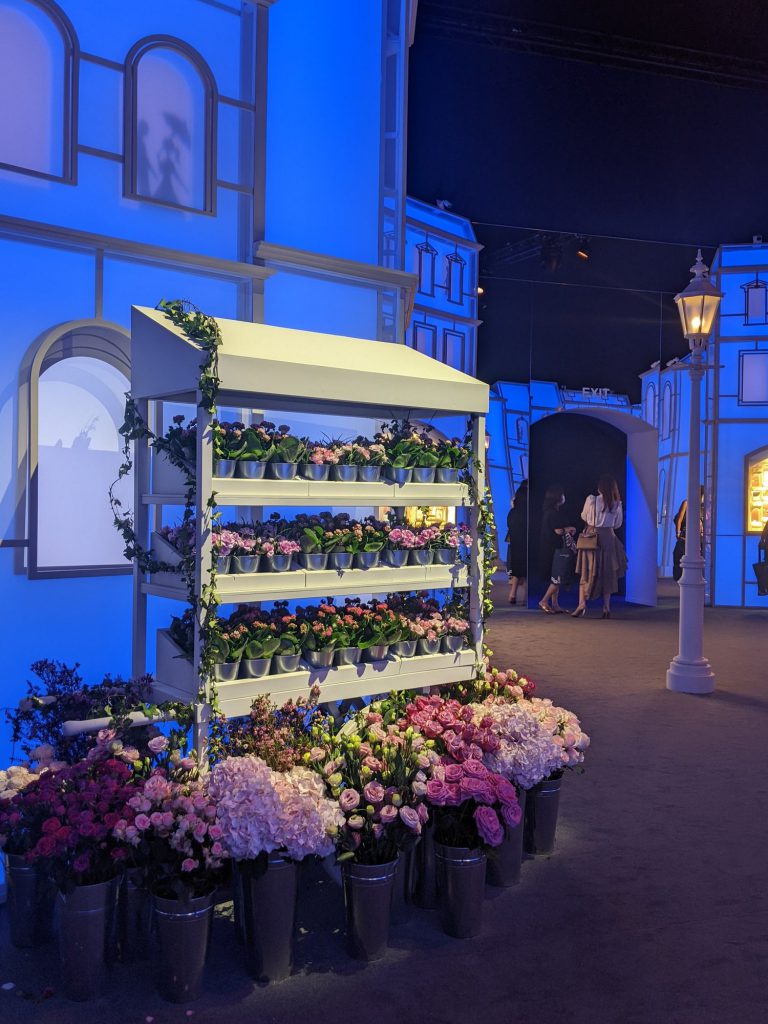 The experience was divided into four themed rooms: Love Stories, Ballerinas and Fairies, Poetic Astronomy, and Enchanting Nature. Each of these rooms housed jewellery that befitted its theme.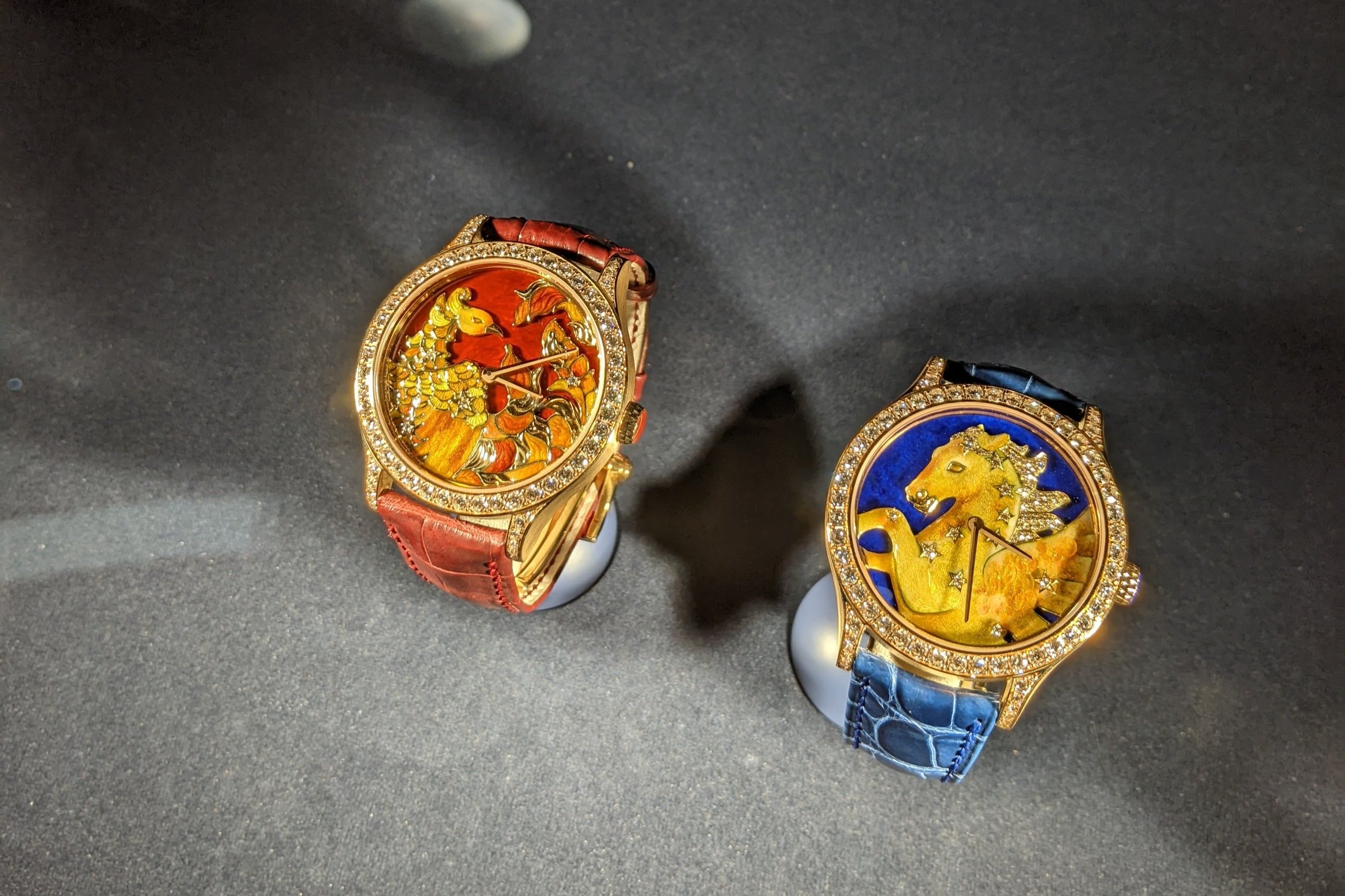 Clearly, the brand took much care in conceptualising and curating this experience. Van Cleef and Arpels pulled out all the stops in its first public exhibition since COVID-19 started, selecting its most show-stopping statement pieces to elevate the Parisian love story it wished to tell.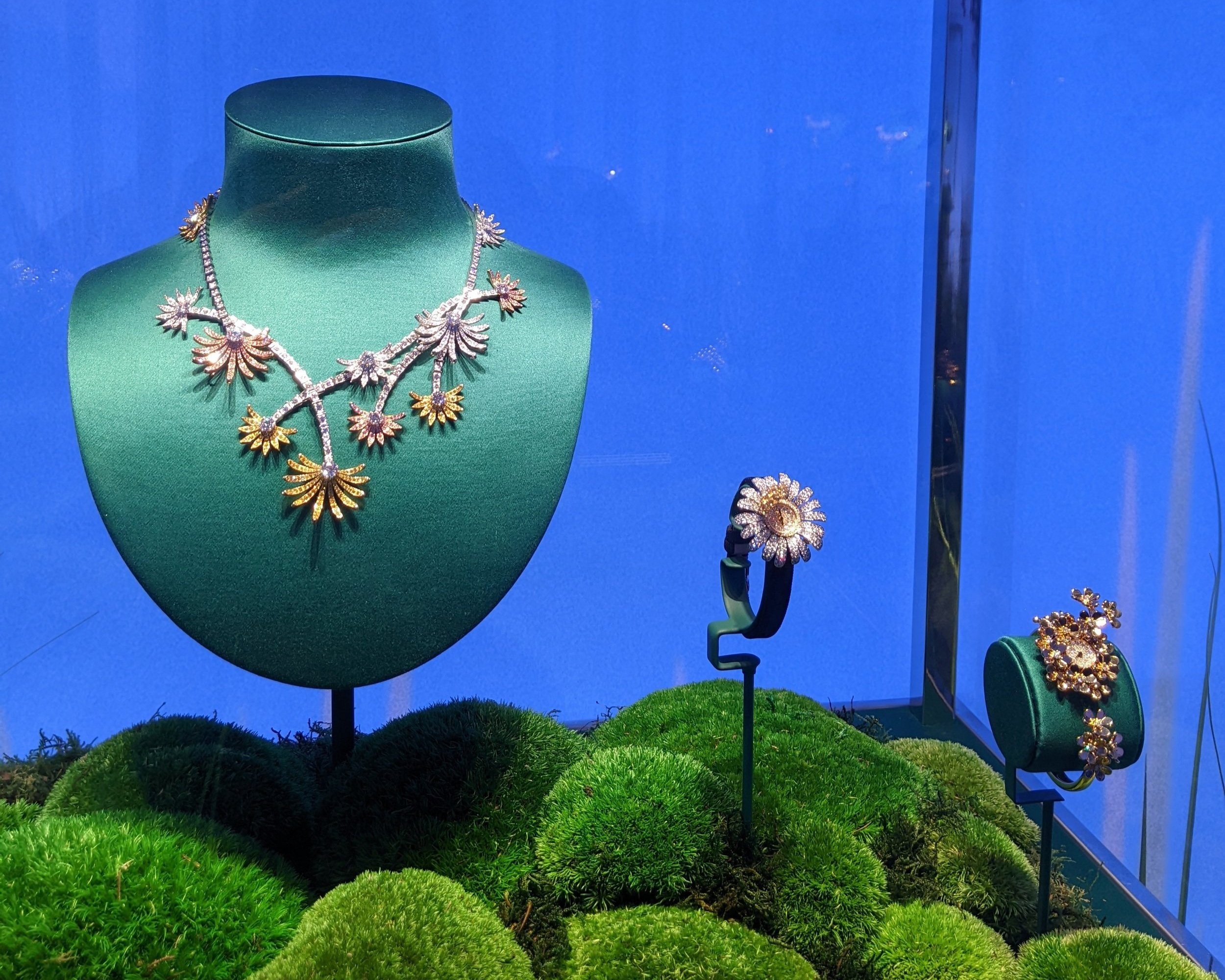 I'm no high-jewellery connoisseur – not that I can afford to be one anyway – but the pieces displayed in this experience have captured my heart. These aren't pictures I'll be deleting any time soon.
INGREDIENT #3: KEEPING EXPERIENCES REFRESHING AND NOVEL
The easiest thing Van Cleef and Arpels could have done was simply displaying its jewellery and having the relevant copy printed on the walls. The stunning accessories seemed enough to capture one's attention after all.
Thankfully, the brand went the other way, crafting memorable experiences for every visitor. Apart from the children's workshop, two other elements stood out as memorable.
First, Van Cleef and Arpels' quaint postcard booth caught our eye. Our docent explained that visitors could write postcards to themselves or their loved ones and have them mailed out with stamps designed specially for this experience. This experience resonated with me, as I always wrote postcards to myself and my family while travelling. I haven't done that in a while due to the pandemic, and I was glad to immerse myself in one of my favourite activities.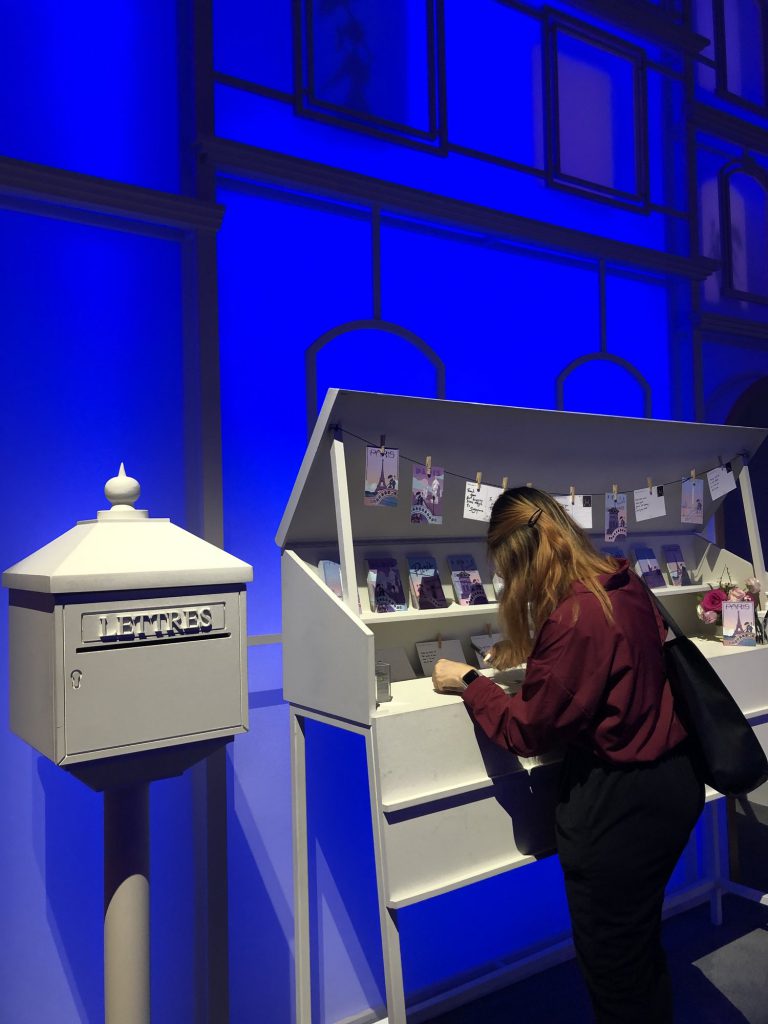 Another fantastic experience was having tea "by the Seine River". All visitors had a complimentary ticket to a Parisian café experience. We were each served three pastries and our choice of coffee, tea or fruit juice. Not to sound like the typical Singaporean, but the food was hard to resist, especially when it tasted this delicious. The atmosphere was leisurely, and it was easy to see that the visitors around us were also enjoying themselves.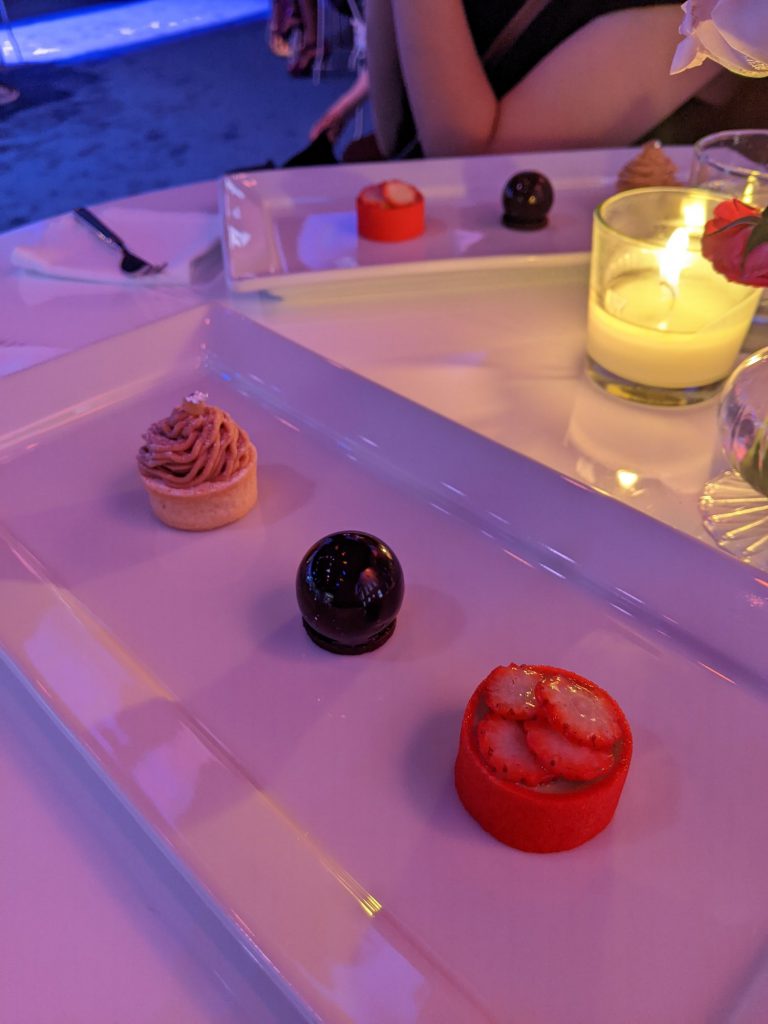 FINAL THOUGHTS
Van Cleef and Arpels gravitated away from what could have been simply a regular, perhaps even impersonal, exhibition of its collections. The brand went above and beyond to deliver quality experiences that were open to everyone who had stepped through the exhibition's doors, whether or not they could afford the jewellery.
A Journey through the Poetry of Time with Van Cleef and Arpels was so exceptional that the experience and brand were all I could rave about to my friends over the next few days.
With these 3 ingredients, you can turn even your non-target audience into your biggest fans and advocates, allowing your community to grow and thrive together with you.