Quick response codes, better known as QR codes, are everywhere. Since the COVID-19 pandemic started, QR codes have become ubiquitous worldwide, helping to facilitate safe and convenient interactions between businesses and consumers. Blue Bite, a firm that develops customer engagement tools, reported a 96% growth in QR code reach from 2018 to 2020.
QR codes facilitate cashless payments through apps such as FavePay, DBS Paylah, Google Pay and GrabPay, so cash doesn't have to change hands. Cashless payments have been so successful that a survey by McKinsey & Company noted that 80% of the increase in the user base of digital payments was registered at the peak of the pandemic.
While the data is less readily available for cases where QR codes are used as a marketing strategy, experts have forecasted that QR code use will increase. Consumers expect to use QR codes in their interactions with your brand now; they will continue to expect so in the future. It's thus important to make an impact with QR codes as part of your brand experience strategy.
Here are 4 use cases for QR codes that you can easily adopt to boost your brand experience and engage more customers.
#1: ESSENTIAL BUSINESS PROCESSES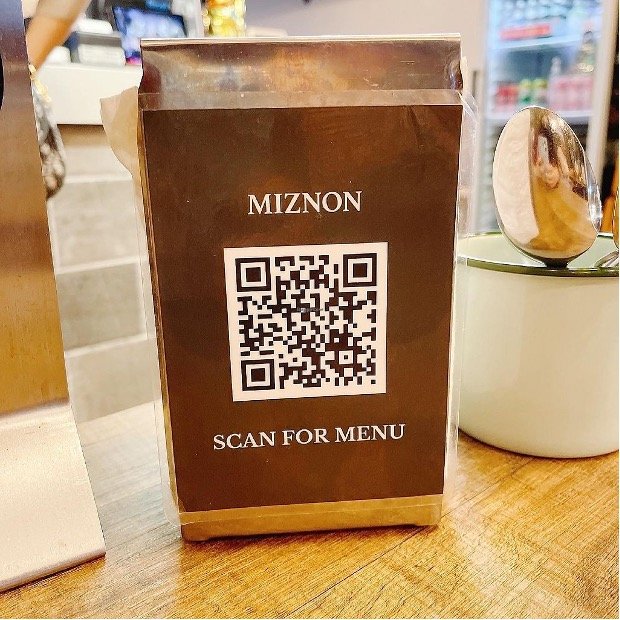 As the pandemic has taught us, QR codes are useful for facilitating essential business processes in a safe and contactless way. Take the restaurant industry, for example. During the pandemic, the industry had to do away with paper menus to prevent the spread of COVID-19. Some restaurants even implemented web apps, accessed via QR codes, that diners could use to order and pay for their food.
Additionally, the use of QR codes also helps F&B operators overcome the challenges that come with chronic manpower shortage. When diners order and pay via QR codes instead of waiting to be served, they experience faster and better service. Restaurant staff can focus on other tasks such as delivering food to diners promptly and engaging with customers more deeply. The result is delighted diners who have enjoyed a better dining experience.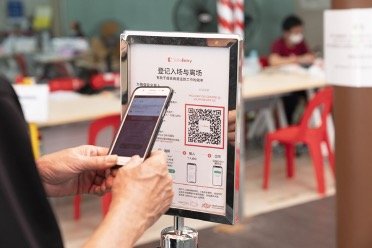 Remember TraceTogether? (Credits: Bloomberg)
In Singapore, QR codes also allow contact tracing with the TraceTogether app during the pandemic. Each venue – be it a shopping mall, clinic or even someone's home – can generate a TraceTogether QR code. Visitors will then have to use their TraceTogether app to scan the venue's QR code to check in.
Such contact tracing allows the health authorities to notify any close contacts of individuals who tested positive for COVID-19. Clearly, in the case of TraceTogether, QR codes are essential to the efforts to protect public health in Singapore. And undoubtedly, this has contributed to Singapore's reputation as an efficient and safe nation that takes infectious diseases prevention seriously.
#2: AUTHENTICATION OF BRANDED GOODS
In our hyper-consumerist society, it's not uncommon to see people buying branded goods for various reasons, one of which is that owning a luxury item can boost self-esteem. Those who shop sustainably or who cannot afford to buy branded products fresh off the shelves are rapidly turning to the secondhand luxury market to satisfy their desires to own something exclusive.
However, the secondhand market entails many issues with authentication because the lay person usually does not know how to spot counterfeit items. Even experienced luxury resellers like The RealReal have been guilty of listing counterfeit goods for sale!
Here's where QR codes can come in to save the day.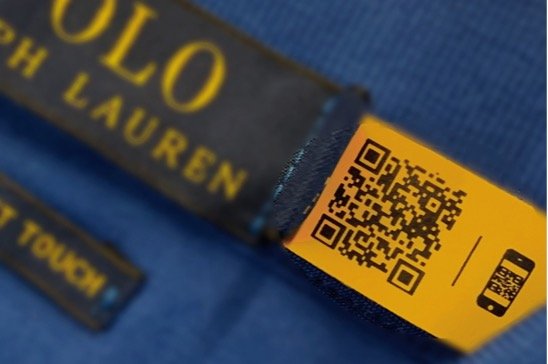 Ralph Lauren's digital IDs assure shoppers that their purchases are authentic (Credits: Ralph Lauren)
Ralph Lauren first introduced its QR-based tracking system in 2019, which aimed to tackle the rise of counterfeit goods and other supply chain problems. By scanning the QR codes on Polo products, consumers can access authenticity information, product details and even receive styling tips!
While brands are working against quick-witted fraudsters who may find ways to circumvent this technology, using QR codes in authentication nonetheless adds a layer of protection for the consumer and the brand, as brands may include unique information that fraudsters are unable to access.
Some brands have even incorporated blockchain into their QR authentication strategy. In 2019, New Balance ran a pilot initiative on a limited-edition series of basketball shoes, the OMN1S. Consumers would scan a QR code with the New Balance app and register their ownership of the shoes by keying in the unique product code on the brand's blockchain platform. This allowed current and new owners of the shoes to track their ownership and authenticity on the blockchain ledger.
Brands like New Balance and Ralph Lauren go the extra mile in the authentication process, assuring consumers, even secondhand buyers who don't contribute directly to their sales, that they care. This solidifies their image of being trustworthy and exclusive.
#3 DIGITAL NAME CARDS
Yes, you read that right: QR codes can replace physical name cards entirely, functioning as digital name cards that can be stored and shared conveniently. We know this because we've tried it ourselves!