More than 55 million people worldwide are living with dementia, and there are some 10 million new cases every year. In Singapore, according to a study by the Institute of Mental Health, 1 in 10 seniors aged 60 and above have dementia. The number of Singaporeans with dementia is expected to increase to 152,000 by 2030.
With dementia cases on the rise, a socially responsible brand like yours can do much, as part of a caring and inclusive society, to support persons with dementia and their carers. 
Persons with dementia and their carers
Dementia is a syndrome that leads to chronic or progressive cognitive decline. It can be caused by stroke or various diseases. The most common condition is Alzheimer's, which contributes to some 60% of cases.  
As their cognitive function continues to deteriorate, persons with dementia may experience behavioural changes like mood swings and personality changes. They may have trouble planning, calculating, remembering the past or recalling new information. They can also be easily confused and lose their way.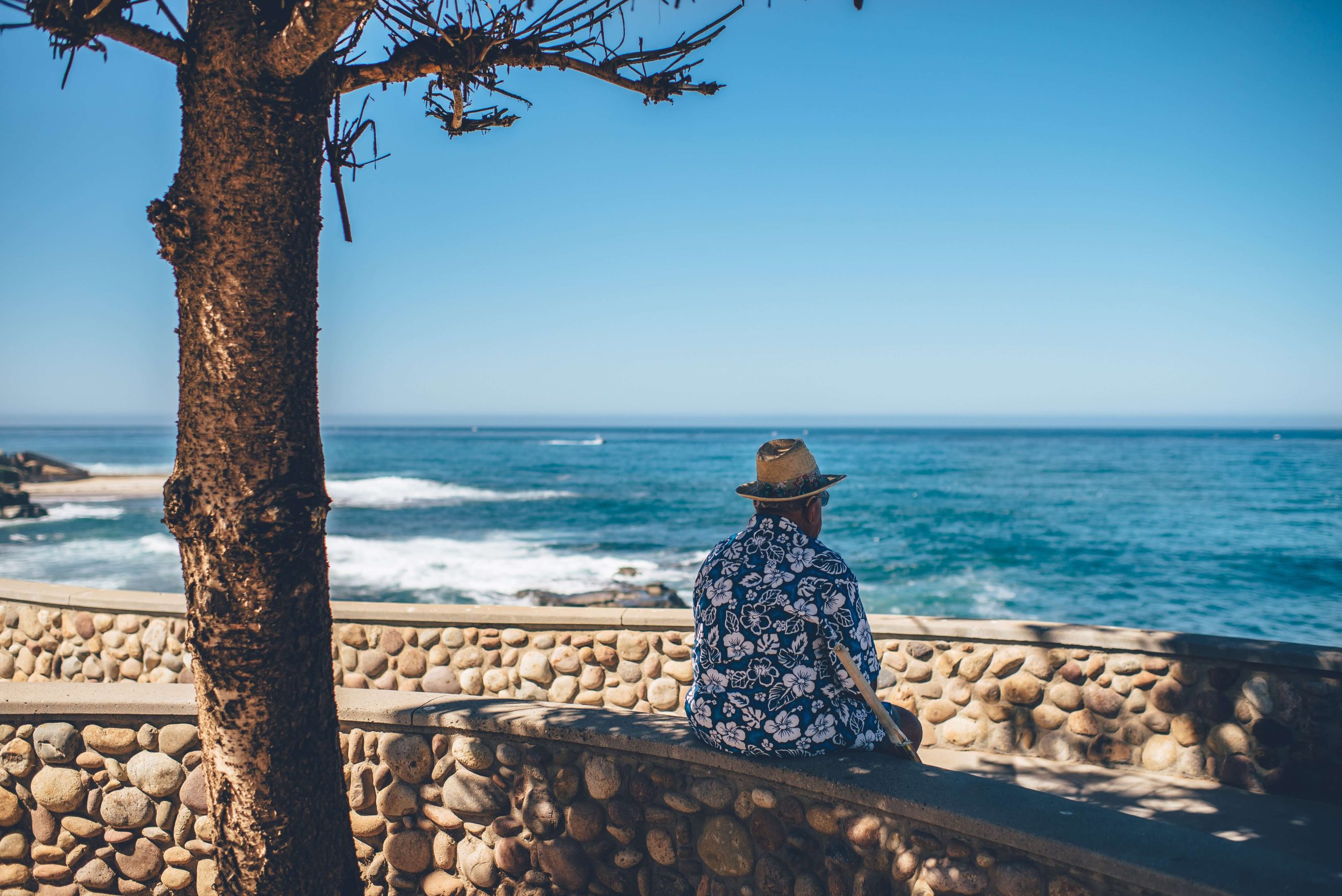 In addition, persons with dementia may feel stigmatised. They may find that some people, because of a lack of dementia awareness, do not treat them with respect. As a result, they may withdraw from social interactions or isolate themselves at home.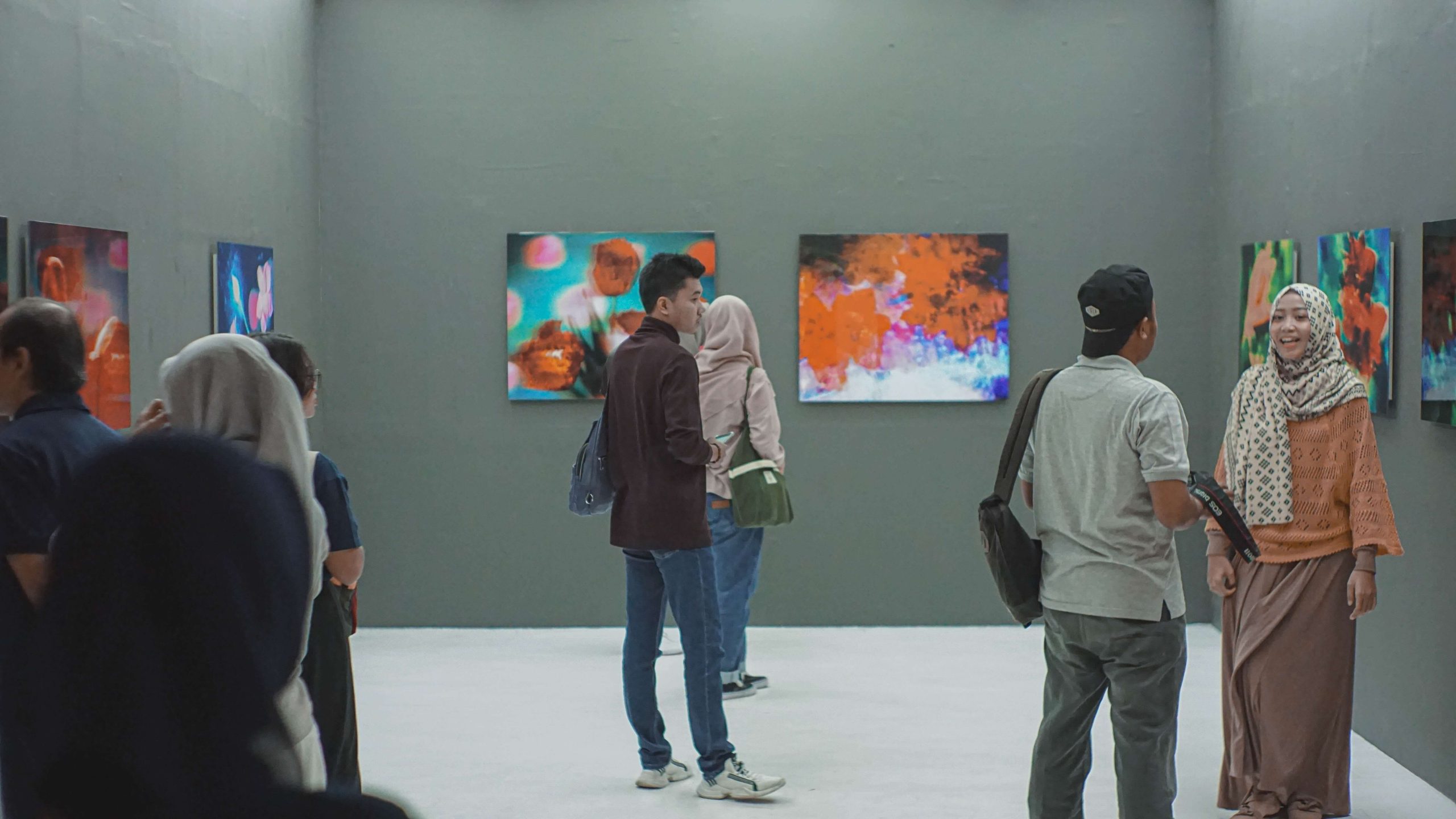 The arts and culture sector has been trending towards dementia-friendly services and environments that help reintegrate persons with dementia into the community. Here's a look at some strategies museums have adopted and what brands can learn from them for designing dementia-inclusive experiences.
1. Engage through hands-on, participatory activities
While many dementia-friendly programmes are aimed at stimulating reminiscences and memories, the Royal Albert Memorial Museum & Art Gallery's (RAMM) Living Each Season programme helps persons with dementia enjoy the present. 
Participants engage in creative activities, go on gallery tours and handle objects inspired by the current season. For example, an autumn session may feature wooden carvings and tree paintings; a summer one may be beach-related and focus on sea shells and preserved sea creatures. These sessions focus on what persons with dementia can do to stay in the moment, sparking conversations that "reinforce the personal identity of persons with dementia". 
The National Museum of Singapore offers in-person conversational tours for seniors, including persons with dementia, and their carers. Exploring different monthly themes, the tours allow the participants to share their experiences and stories while exploring familiar, memory-triggering items from the museum's collection.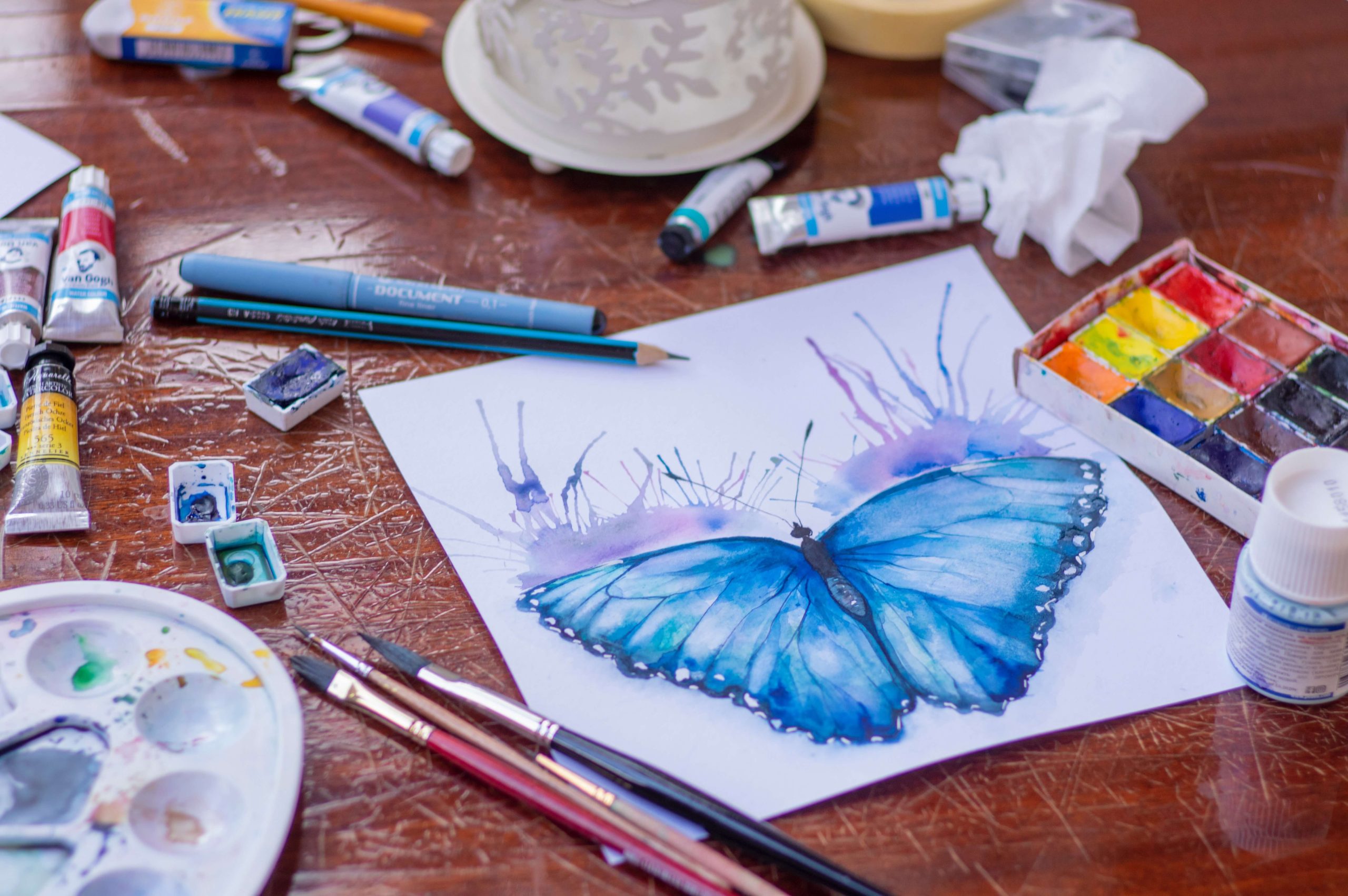 Takeaway: If you include hands-on, participatory activities for persons living with dementia as a part of your experience, you can help them foster their identities and gain a sense of belonging to the community. 
2. Raise awareness of dementia among staff and facilitators
The National Gallery Singapore (NGS) and Dementia Singapore have launched Art with You for persons with dementia and their carers at NGS. Participants go on group tours and join artmaking workshops facilitated by volunteers. 
Before the programme was launched, the volunteers and staff members underwent training that raised their awareness of dementia. They also learnt skills for engaging with and supporting people with dementia and their carers.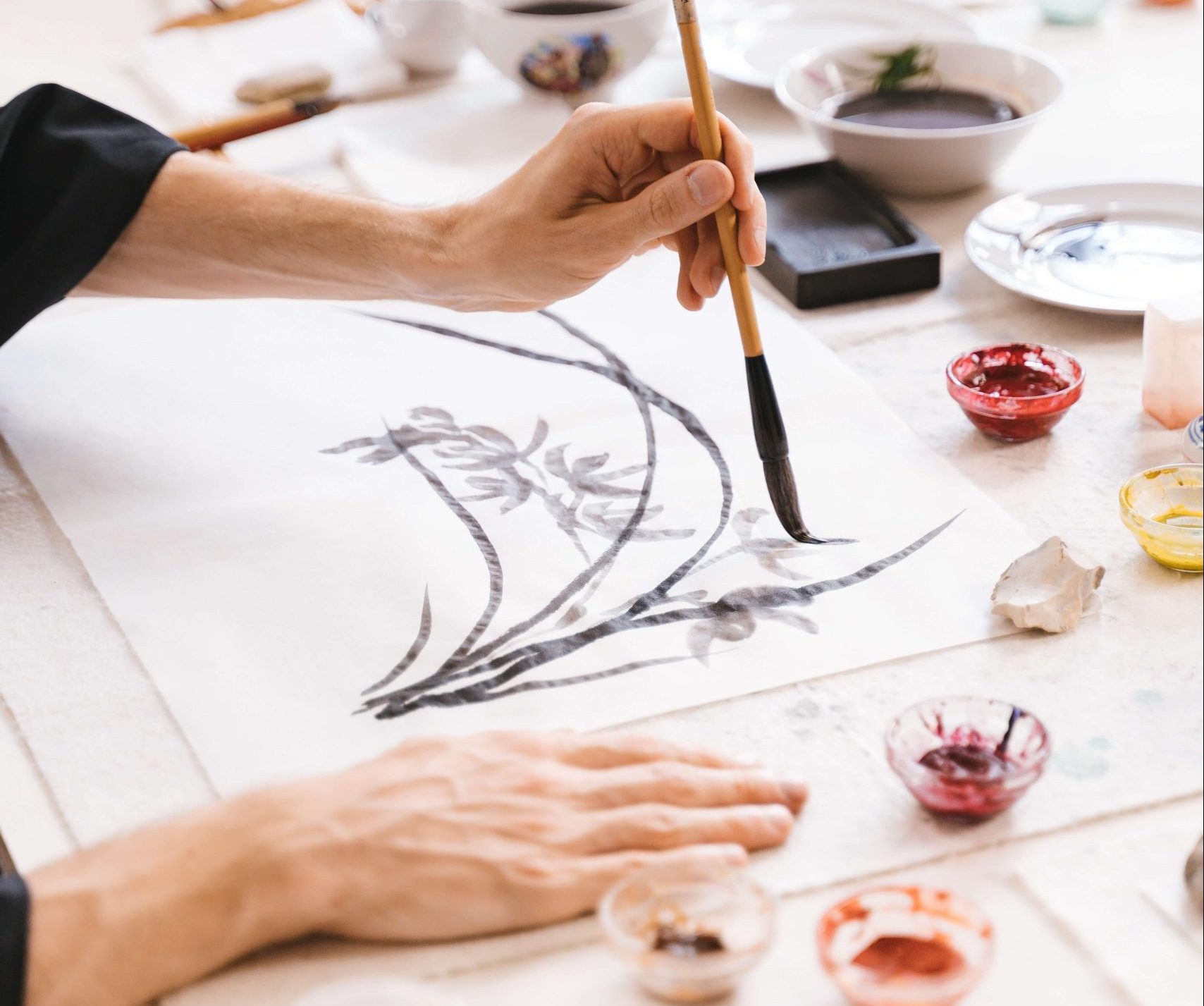 Takeaway: When you empower your staff members or facilitators with awareness of dementia, they have greater empathy for persons with dementia and their carers. And when you equip them with the specific skills for relating to and engaging with people with dementia, they can facilitate smoother and more positive engagement between them and your experience. 
3. Use inclusive technology
The Singapore Chinese Cultural Centre's (SCCC) Singapo人 (SingapoRen) exhibition is aimed at helping Singaporeans discover and understand the unique Singaporean Chinese culture. 
While the exhibition content is interesting to senior folks, often triggering memories of their youth, its tech-enabled delivery is pitched at a younger audience. How can SCCC better engage with the seniors – and persons with dementia – among their audience? 
The answer is in gamified micro-experiences. HOL and its partner Gimme designed and developed 10 digital mini games related to the exhibition content. Scanning a QR code, seniors can access and play on their mobile phones or tablets while exploring the simplified content.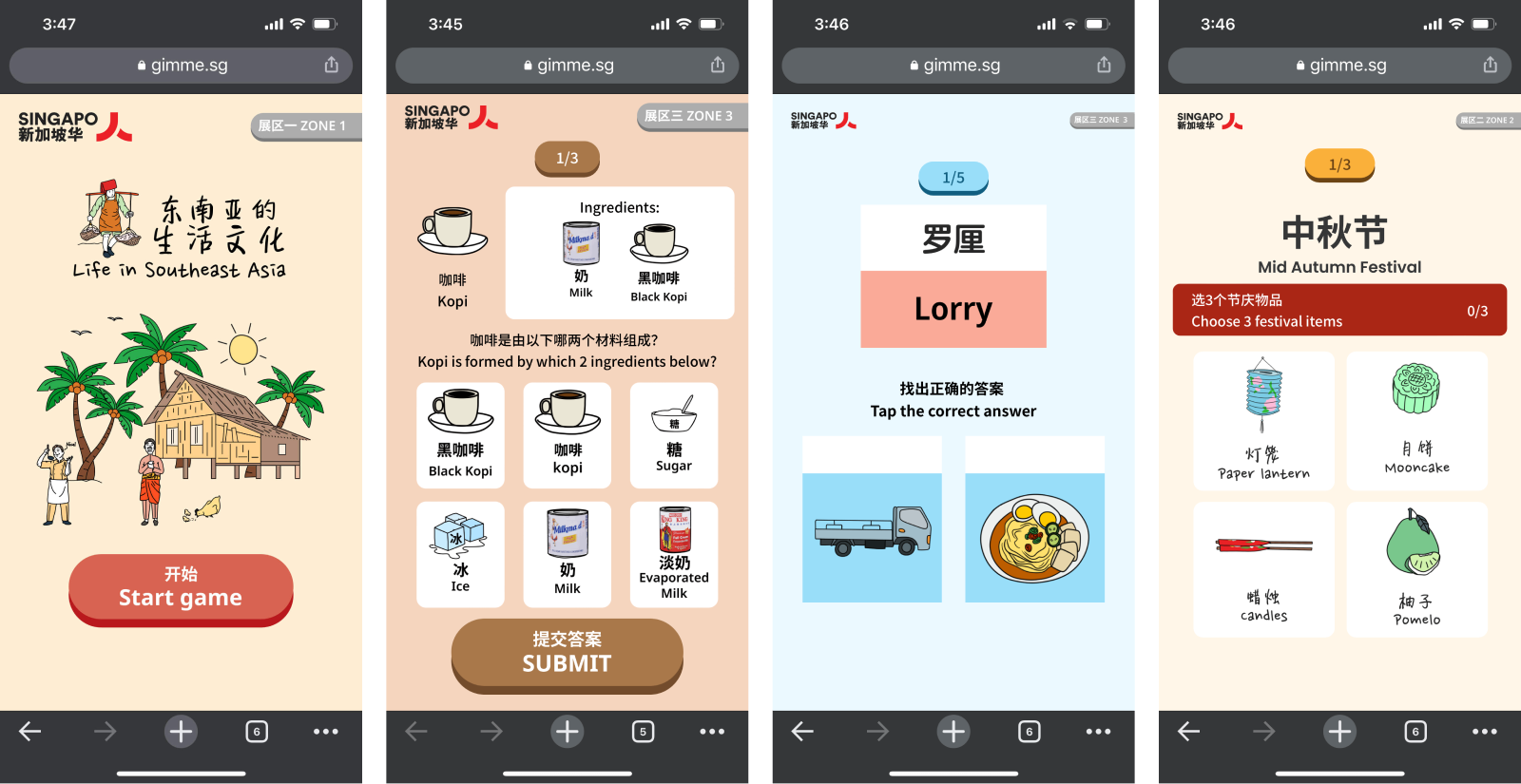 To enhance the value of the games, we consulted an expert specialising in dementia and took into account the cognitive abilities that persons with dementia needed to strengthen. We then devised the games to allow players to practise cognitive abilities such as memory and pattern recognition. 
The illustrations are tailored for an older audience, with large fonts, streamlined shapes and big icons. Much of the content depicted in the games is also related to their memories and hence highly relevant.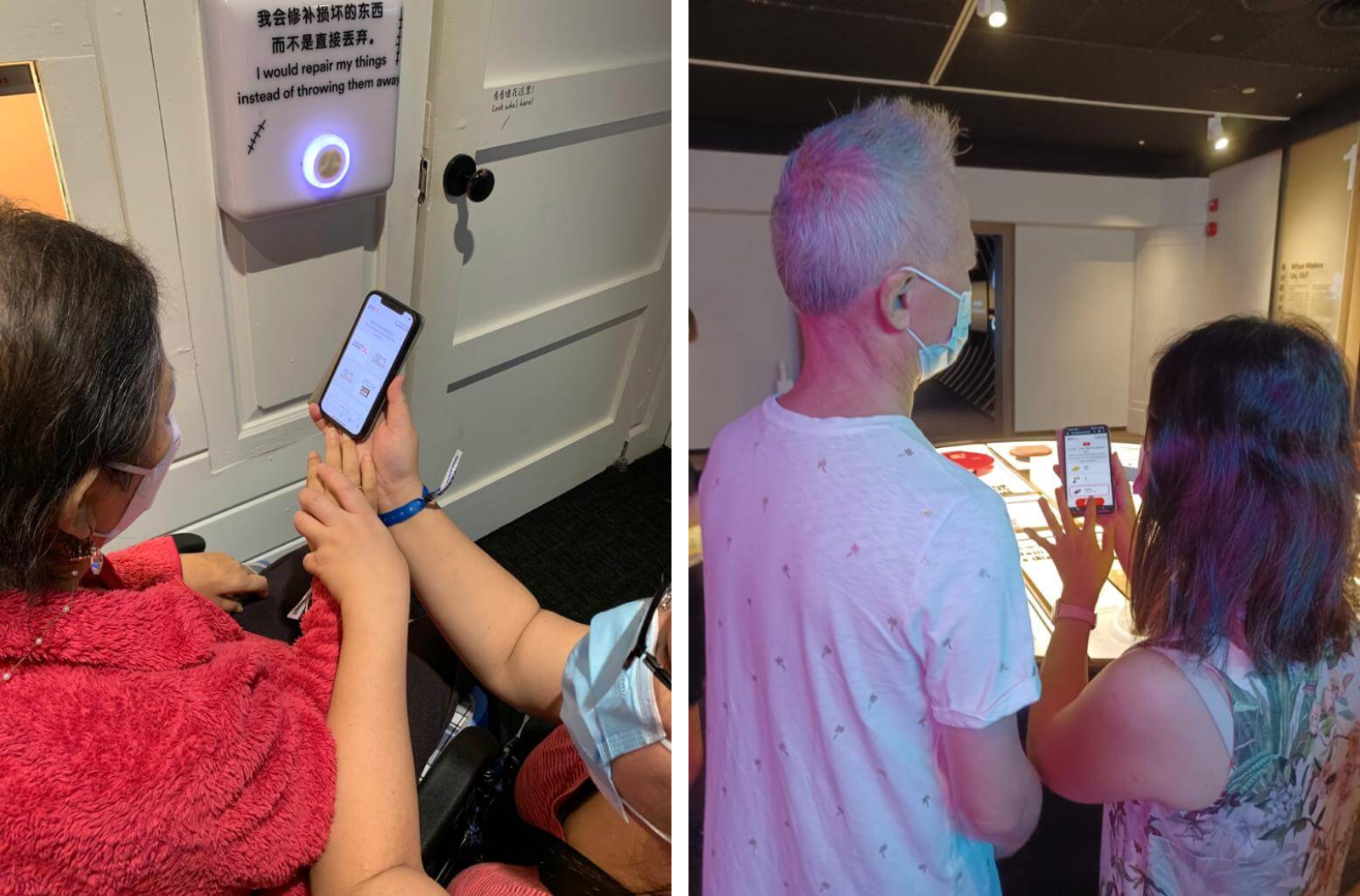 Players feedbacked that the games were easy to play and enjoyable, and they rated all the games above 4.5 out of 5 stars. The games also gave their carers some respite, as they didn't need to explain or read the content to their care recipients. 
Takeaway: Many older folks, not to mention people with dementia, often feel left behind because they cannot catch up with new technologies. By tailoring the tech in your experience to the needs of persons with dementia, you reassure them that technology isn't as scary as they think and that they can be part of a society that's moving in step with technological advances. 
Final thoughts
Persons with dementia are prone to disorientation. To make your physical space safer and more welcoming to them, you can implement:
clear and bright wayfinding signage with larger text. Using

symbols

that feel familiar to older folks helps too

handrails and gentle ramps to provide stability and guidance 

go-to points, especially if your space is large, that serve as "return points", where your guests or staff members can take seniors who appear lost so their carers can find and reunite with them
Designing a dementia-inclusive experience means providing an environment and services that are safe and easy for persons with dementia to navigate and enjoy. That includes raising the awareness of dementia among your internal stakeholders so they can easily recognise persons with dementia and offer them support while they are interacting with your experience. 
All these respectful strategies towards persons with dementia encourage them to engage with the community and allow them to live their lives with meaning and to the fullest. What's more, being dementia-inclusive also comes with positive impact on your business, from customer loyalty to brand image to employee engagement.