Much of our lives today revolves around technology. The smartphone is ubiquitous, and almost everyone is on social media. According to a survey conducted by the Pew Research Centre in early 2019, more American adults have adopted technology. Although millennials lead the way, the older generation is catching up. There has been substantial growth in technology adoption amongst Gen Xers and baby boomers since 2012.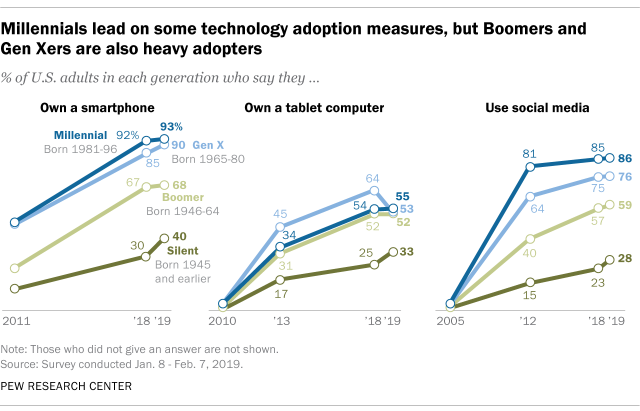 Museums, galleries and experiential spaces need to be attractive to increasingly tech-savvy visitors. But how much technology should you employ?
Here are three questions to help you determine how much (and what) technology to adopt to bring success to your space.
1 DOES THE TECHNOLOGY HELP ME BETTER ENGAGE WITH VISITORS?
The Meet Vincent Van Gogh Experience from Amsterdam's Van Gogh Museum is a great example of combining interactive and multisensory technologies with experiential content to engage visitors.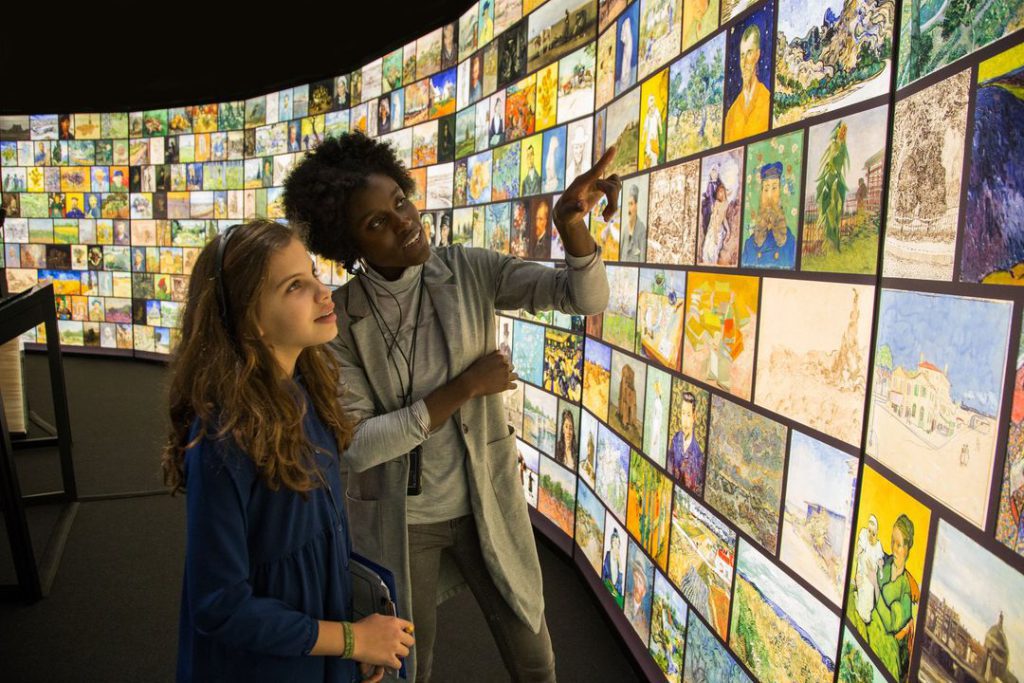 Instead of having the usual signs that say "Please do not touch", the museum encourages visitors to the Van Gogh Experience to do the exact opposite. Visitors can "feel" Van Gogh's brush strokes through oversized recreations of his famous paintings. They can also partake in art lessons at the Potato Eaters table and even take Instagram-worthy shots in an accurate recreation of Van Gogh's bedroom. All this while being accompanied by an immersive audio guide that tells the stories behind his creations.
After its first stop in Beijing, this travelling exhibition picked up a prestigious THEA Award for Outstanding Achievement in the Immersive Touring Museum Exhibit category in 2016. For context: the THEA awards are internationally recognised as the Academy Awards of the themed entertainment industry.
2 DOES THE TECHNOLOGY ALLOW VISITORS TO CURATE AND SHARE THEIR EXPERIENCES?
In today's experience age, visitors expect spaces to be audience-driven and interactive. They also expect easy sharing of their experiences through their own smartphones.
These types of visitor experiences enabled by technology offer a refreshing change from traditional top-down content delivery. They create something more community-driven, allowing for deeper connections with visitors and dialogue between them and you.
A good example of this is the Met Museum in New York.
The Met provides visitors with Wi-Fi to encourage them to download its mobile app. The app allows visitors to access more information, listen to audio guides and even post directly to Instagram. In addition, the Met is also using augmented reality (AR) to create interactive exhibits where visitors can use their smartphones to bring paintings to life.
Some experiential spaces are also using beacon technology – small, wireless transmitters that use low-energy Bluetooth technology to send signals to smart devices nearby. When visitors are near certain exhibits, they are sent notifications that direct them to additional related content. Visitors can also opt for more or less information as they like, giving them the power to curate their own experiences.
3 DO I NEED ALL THE LATEST TECHNOLOGIES FOR MY SPACE TO BE SUCCESSFUL?
The short answer: no. Although it is easy to be captivated by the latest and greatest technologies, you need to be wary about using more technologies than needed, not to mention the enormous expenses that may be incurred.
Tools like beacons, augmented reality (AR), virtual reality (VR), tablets and touch screens provide visitors with in-depth information, customised viewing experiences and precise location mapping for navigation. As much as these tools aim to improve visitor experience and interactivity, they may not be the best or only ways to engage visitors. Sometimes a low-tech solution that is more affordable, durable and user-friendly can work just as well.
A good example could be found at the North Carolina Museum of History's Knights of the Black Flag exhibit.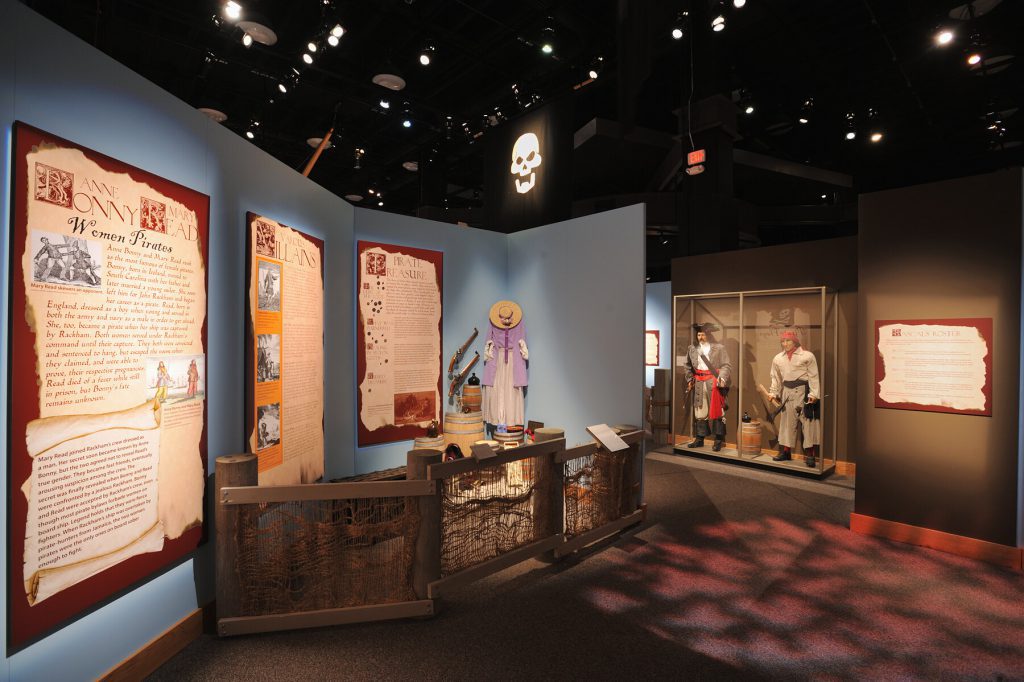 To showcase the history of piracy in North Carolina, the museum utilised flip panels shaped like the silhouettes of different ships. Visitors were challenged to identify if the ships were pirate or navy ships. The most memorable of these panels was one about treasure. The panel was decorated with imagery of stereotypical pirate loot like gold doubloons and jewellery. However, when the panel flipped open – surprise, surprise – the real pirate treasures were in fact weapons, sugar, tea and spices. Not only do flip panels like these provide exciting surprises, they also allow visitors to touch objects – an experience that has become a rarity today.
"The best use of digital is to not make you aware of the technology, but to make you aware of the art."

~Jane Alexander, Chief Information Officer at the Cleveland Museum of Art
As you think about what technology to use for your space, it is vital to put your visitors at the centre of everything. Technology is simply a means to the end of forging deeper connections with your visitors.
Rather than charging ahead to implement technology, be aware of the audience you are serving and reflect on how technology can aid them in benefiting from the experience.
After all, a space is nothing without people.