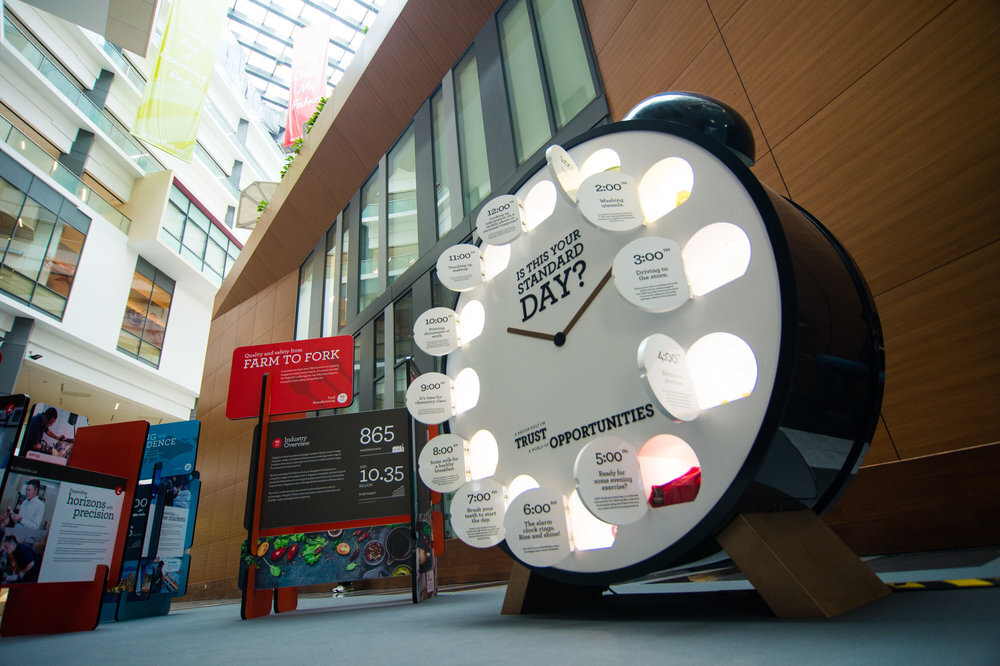 Exhibitions deliver real experiences that will engage your consumers. Many marketers are now embracing exhibitions as part of their experiential marketing mix. Here's why you should too.
EXHIBITIONS ARE MULTI-SENSORY EXPERIENCES THAT STICK.
Tell your brand story through an interactive, multi-sensory exhibition, and you'll put your consumers in an immersive experience where they can touch, feel or see your brand.
In other words, the experience is fun and memorable. It kindles positive emotions in your consumers.
What this means: Your brand will be associated with these emotions now and in the future. The results? Interested consumers will be turned into customers, and a closer bond will be forged between your customers and your brand.
EXHIBITIONS ARE PERFECT FOR MILLENNIALS.
Brands are paying more attention to millennials – the twenty- and thirty-somethings who were born in the 80s and 90s. It's easy to see why: Millennials are going to wield greater spending power in time to come.
A Pew research study in 2015 shows that more than three-quarters of millennials in the US are more inclined to become part of a brand if they can interact face to face with it through multi-sensory ways.
What this means: If you're connecting to millennials through experiential marketing, consider exhibitions. With the potential to offer real and in-person experiences that appeal to all the senses, exhibitions are a fantastic channel to reach out to millennial.
EXHIBITIONS ARE SOCIAL-MEDIA-FRIENDLY.
Big and bold. Whimsical and quirky. Touching and thought-provoking. Well-curated and beautifully designed exhibitions offer experiences that visitors can't wait to share on social media.
What this means: Once hashtagged and shared online, these moments will allow your brand to reach a larger audience. You'll continue your conversations with consumers long after your campaign has ended.