Earlier we shared our insights into phygital experiences, which perform the strategic function of building deeper connections between brands and consumers through heightened interactivity.
We have put those lessons to good use for our client, the National Centre for Infectious Diseases (NCID), for The NCID Gallery.
A "HANDS-OFF" EXPERIENCE
As we were in the throes of a pandemic, one of NCID's main concerns was reducing the possibility of infection in the gallery. We were tasked to ensure that the gallery would be "hands-off" to visitors, without any tactile or play elements that they could touch and feel. How then could we create a gallery that would provide an immersive experience?
Our answer was in the phygital.
After strategising different ways we could introduce fun digital elements for gallery visitors to engage with, we came up with unique and interactive augmented reality (AR) features that would be embedded in various parts of the gallery.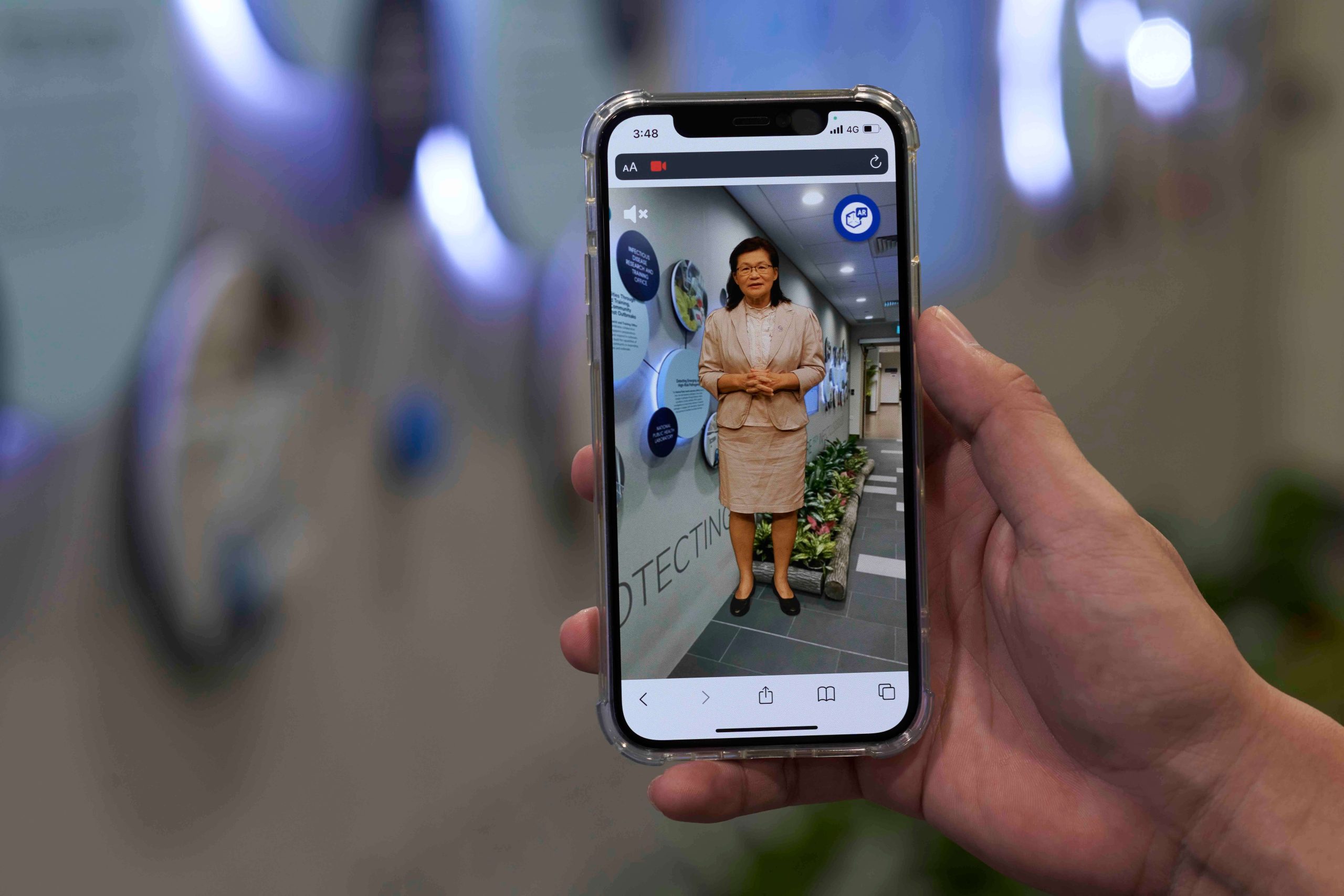 Hold up your mobile and scan the first AR marker with a QR reader. Professor Leo Yee Sin, NCID's Executive Director, will literally pop up on your phone and welcome you to the gallery. Don't worry about holding up your mobile the entire time. This AR feature, like most of the others in the gallery, is a 'grab and go' – once it is loaded on your screen, you can move your phone away and view the AR against any backdrop for maximum convenience.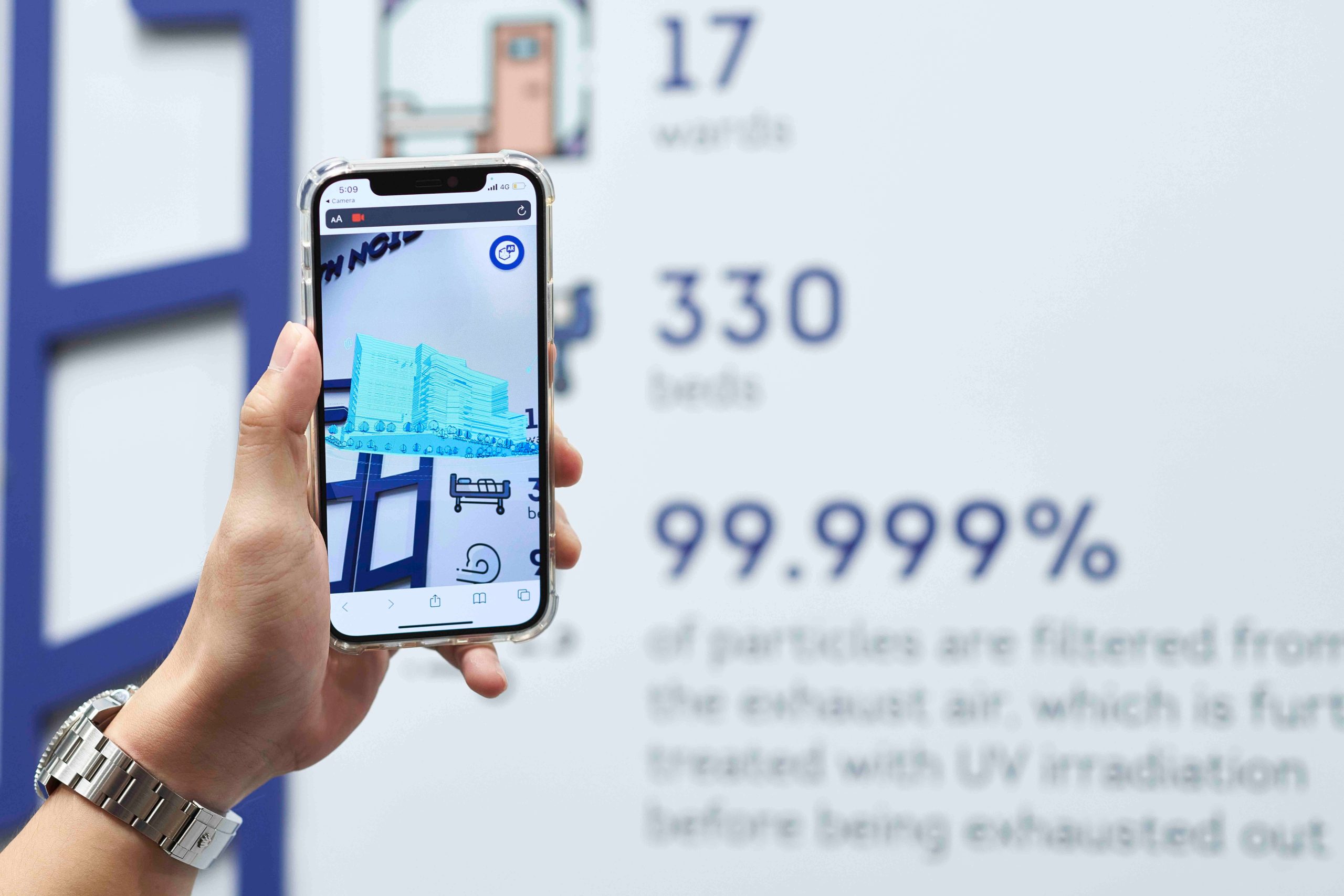 Ever watched a science fiction flick and wondered how a holographic projection would look like in person? We developed a sleek hologram of the NCID building that you can admire on your mobile.
Of course, we didn't do away with play elements.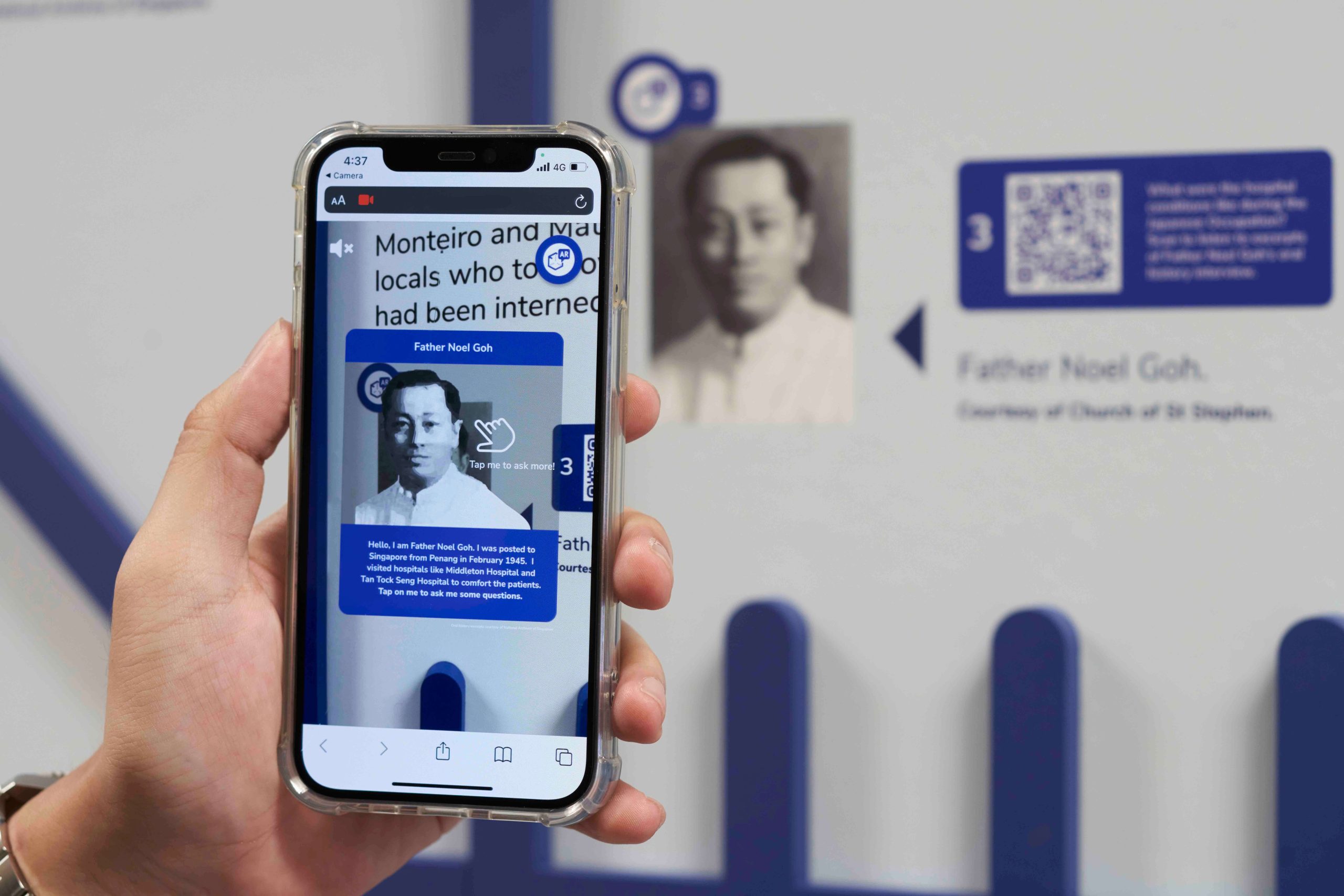 Instead of tactile elements, we incorporated gamification into our AR features. Have a go at colouring an old black-and-white photograph, and engage in a Q&A with a historical figure – all at your fingertips. These may be simple, but easy games like these have always been universally engaging.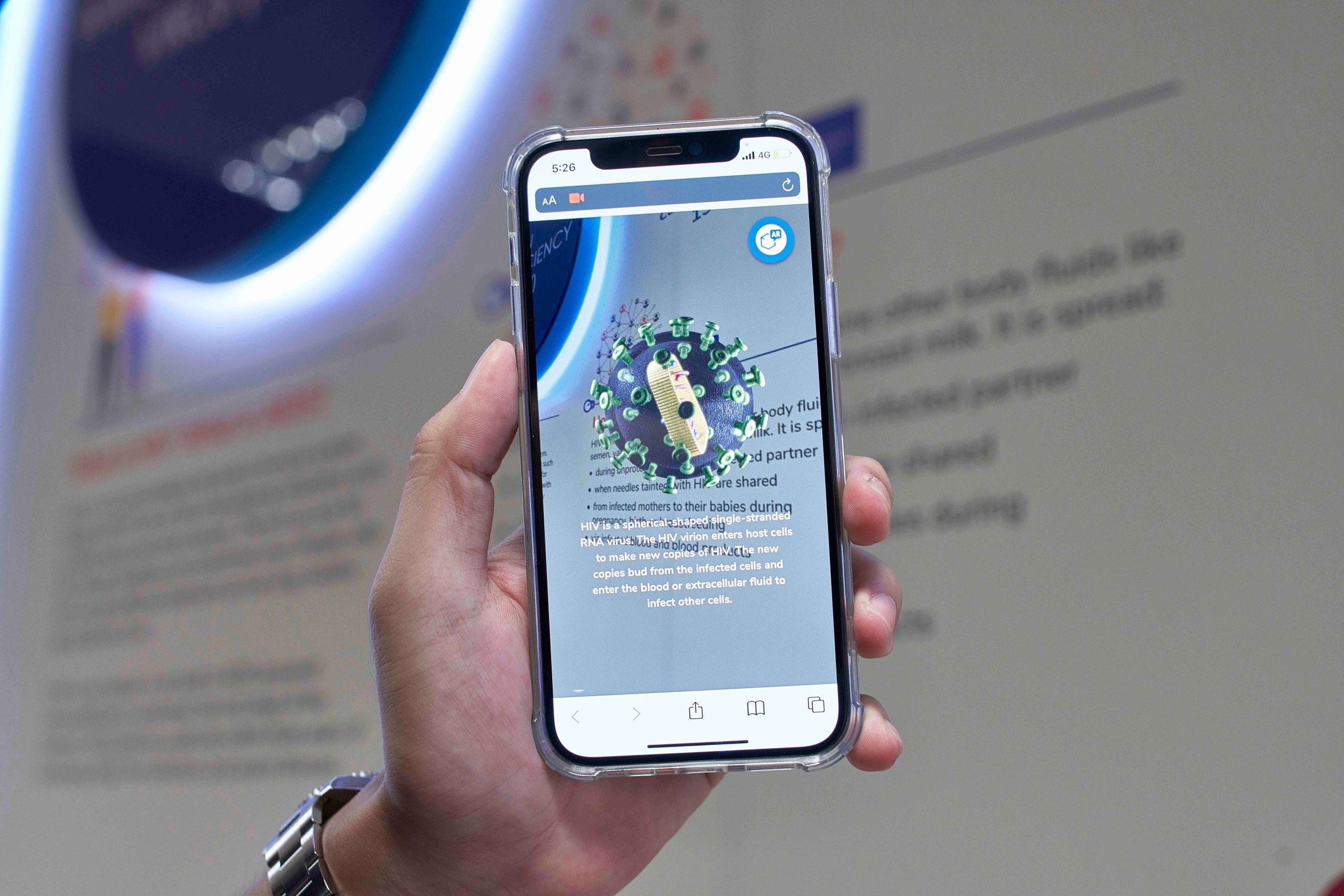 We also modelled some microorganisms in 3D. Besides the Covid-19 virus, we also created 3D models of HIV and the tuberculosis bacterium from scratch. These models were specially selected to reflect the crucial role NCID and its predecessors have played in managing the outbreaks of these diseases throughout Singapore's history.
But wait … what about the physical?
A CONTENT-RICH PHYSICAL GALLERY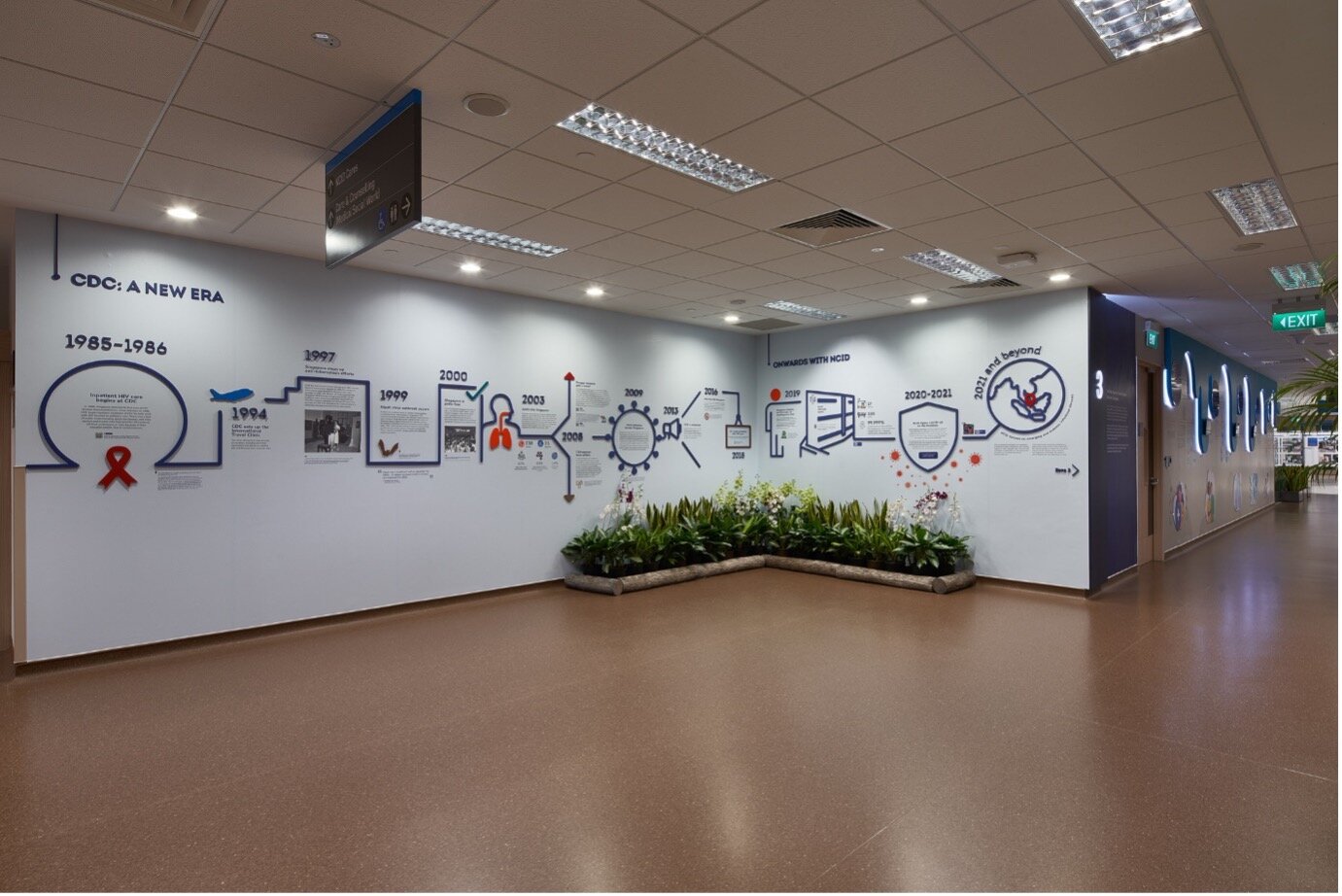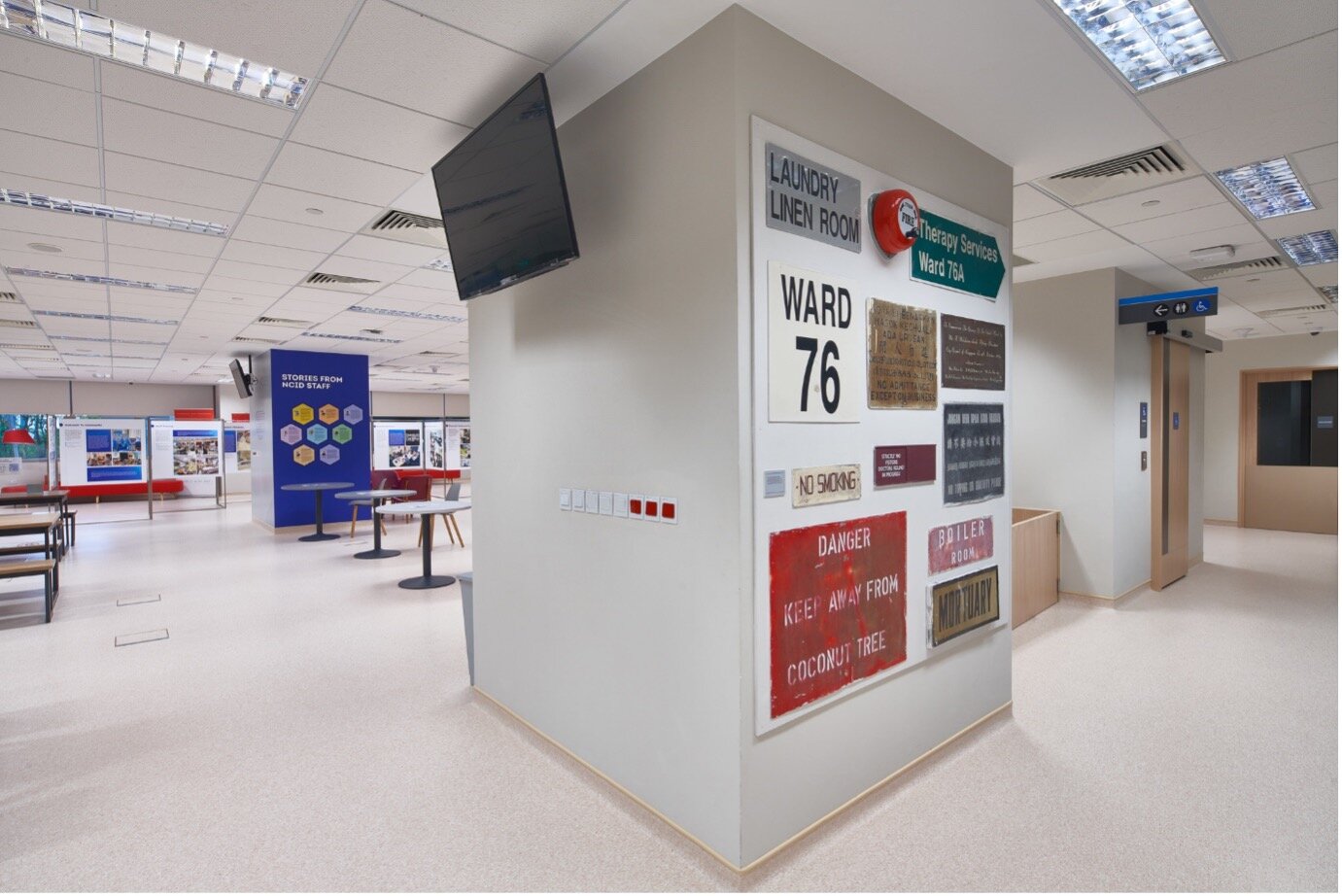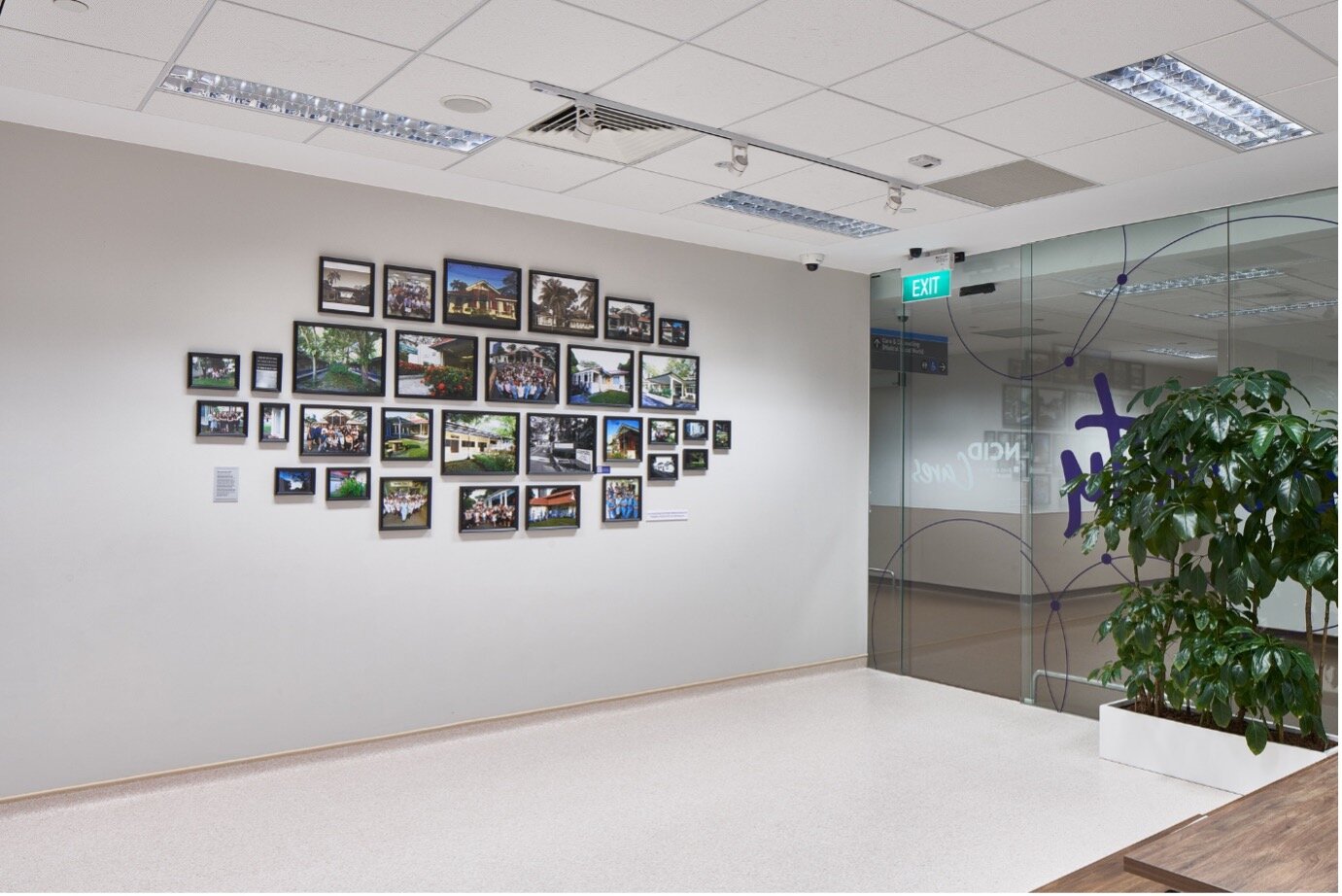 The physical gallery comprises a corporate branding wall, timeline, vintage photographs, artefacts, paintings and signage. The rich content illustrates NCID's rich heritage and lends memorable, aesthetically pleasing features to the space.
When curating galleries, it's not always out with the old and in with the new. While curating the content for The NCID Gallery, we came across a memory wall that showcases snippets of life in the former Communicable Diseases Centre, NCID's predecessor. Naturally, we incorporated this into the gallery design, building in lights that would highlight the nostalgic pictures. We also included an AR element in one of the photographs!
Blending design in a functional public space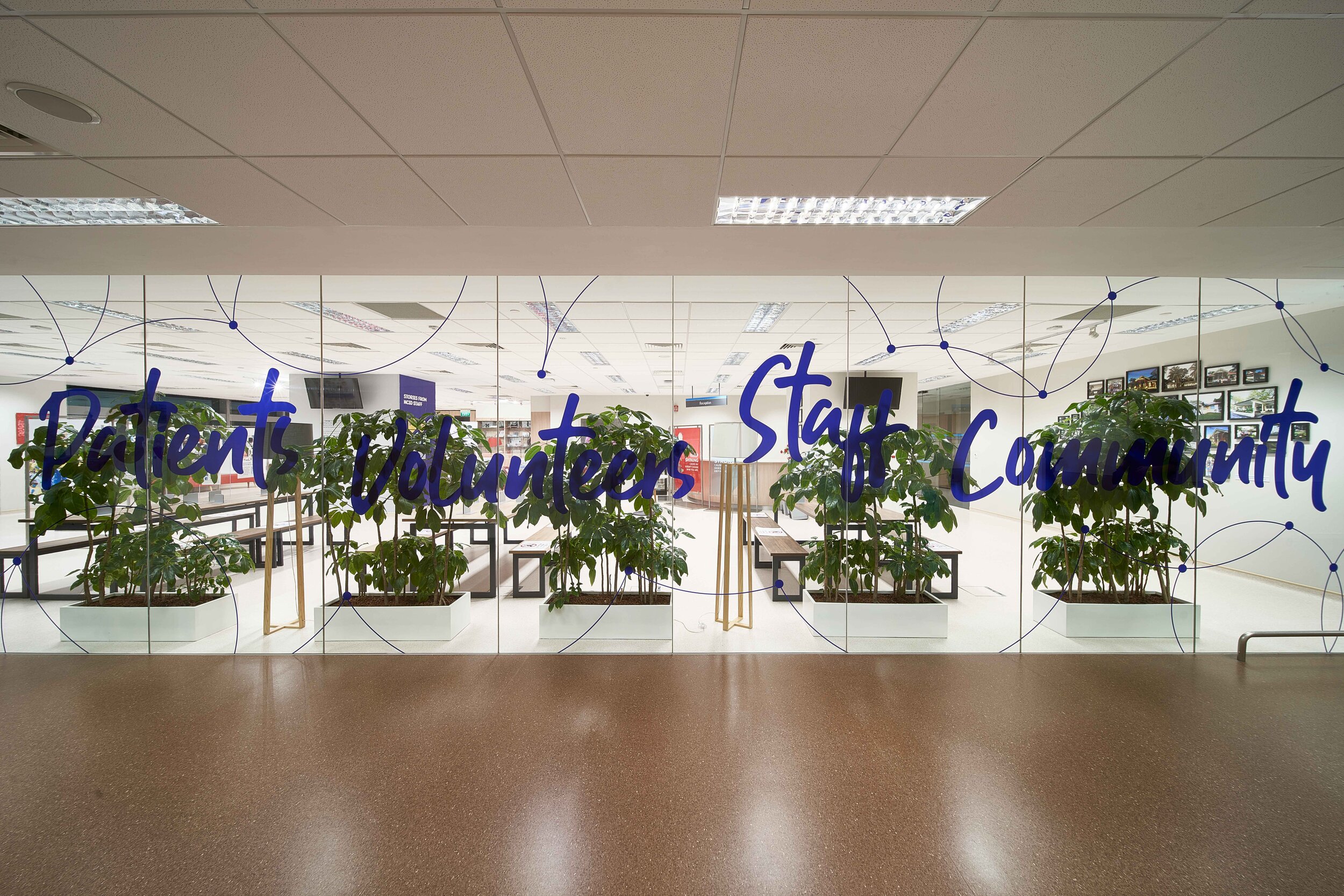 A section of the gallery sits in the NCID Cares Room, which is publicly accessible to patients, employees and volunteers. We incorporated this room as part of The NCID Gallery by using transparent glass stickers that contributed to the overall aesthetics of the gallery without having to exclude a room that our client took pride in. It also lends an element of openness, which is not always easily found in a hospital setting.
Marrying the physical with our many AR elements, we conceptualised and delivered a phygital experience that is well suited for our client's needs during the pandemic. Indeed, visitors can still enjoy engagement and interactivity safely – when you go phygital in a socially responsible way.
The NCID Gallery
Address: National Centre for Infectious Diseases, 16 Jalan Tan Tock Seng, Singapore 308442
Opening hours: Weekdays, excluding public holidays, 8.30am to 4.30pm
Admission is free for all