In our previous blog post, we gave a rundown on the basics of virtual experiences by exploring the different tools (Gamification, 360° and 3D Virtual Tours, and Livestreaming) that could be used when creating one. Now, how do you know if these tools are right for you?
In this post, let's explore gamification further. Gamification has become popular over the last decade, and the term has become a buzzword. Within the business and digital marketing context, gamification can be defined as
"the use of game mechanics to drive engagement in non-game business scenarios and to change behaviours in a target audience to achieve business outcomes"
Many brands have turned to gamification to transform their business, but not all have been successful in their implementation. Even Google has tried but failed. In 2011, Google gamified Google News such that users could earn badges for reading articles on different news topics. The more articles users read, the higher the level of badges they received.
Unfortunately, this campaign did not work as planned. The reason badges work as a core game mechanic is that they symbolise something that users value. In Google News' case, users did not get meaningful value from the badges and were therefore not enticed. This gamification initiative by Google is now considered a cautionary tale, alongside ventures by other big names like Adobe, Disney and Zappos.
Regardless, these failures have not stopped brands from continuing to use gamification in their marketing and engagement strategies, even in 2020. There's no denying the huge potential of gamification and its benefits – the statistics speak for themselves. Indeed, according to Gamify, gamification marketing "may have had a shaky start but [it] has since found its legs and has gone on to become the fastest and best ROI for marketing campaigns in 2019."
So how can you utilise gamification in your business?
To start off, you need to consider: What is your objective?
Is it to increase sales? Attract new customers within a target market segment? Collect user data? Encourage and facilitate user engagement (and repeat engagements)? Or something else?
Depending on your answer, the way you apply gamification to your brand will differ.
Keeping in mind the objectives outlined above, let's look at some examples that have successfully implemented gamification as part of their marketing and engagement strategies. How has gamification worked in these cases?
CASE STUDY 1: DON DON DONKI REWARDS APP – EXTRINSIC MOTIVATION (POINTS, LEVELLING UP, COUPONS)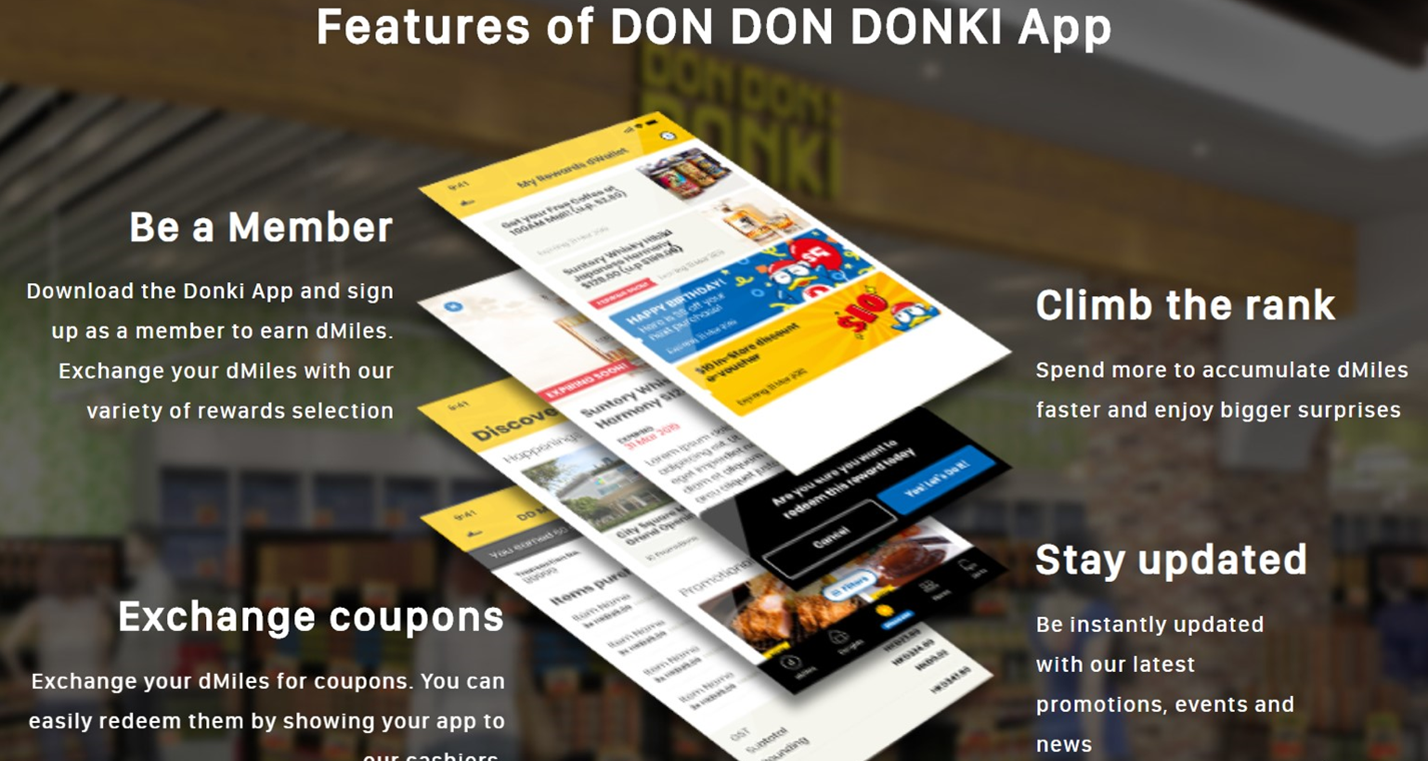 Don Don Donki's rewards app is an example of fairly straightforward gamification. Registered users earn 'dMiles' every time they make a purchase through the app, which can be later exchanged for coupons. In addition, there are different 'ranks' (Bronze, Silver, Gold, Platinum) depending on the level of customer loyalty.
Why it works: Customers are motivated to spend because they receive tangible rewards – dMiles – which they can then use for their own benefit. The more users spend, the faster they level up. The higher their rank, the more exclusive the rewards are – which further incentivises people to want to level up . Don Don Donki's gamified loyalty programme taps into that part of the human psyche that strives to earn tangible rewards. Extrinsic motivation drives many of the choices we make as consumers, often unconsciously.
CASE STUDY 2: KOOBITS – RECOGNITION FROM PEERS/COMMUNITY (LEADERBOARDS, CHALLENGES)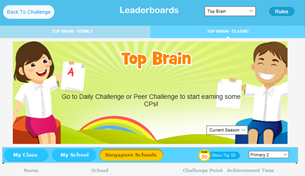 Another powerful psychological motivator is status and recognition from others. This primarily manifests in game mechanics in the form of leaderboards and challenges. Based in Singapore, Koobits is a digital platform for learning mathematics that uses gamification to engage and motivate children to learn. Students can compete among themselves to earn challenge points by solving math problems to try and have their name displayed at the coveted #1 spot.
Why it works: Koobits' gamification objective is to encourage engagement. In addition to gamifying the learning process by having badges and progress bars – which are great for personal achievement – Koobits also introduced a way for users to show off their scores. Its success is evidently driven by the competitive streak that is central to the human experience.
CASE STUDY 3: RUNKEEPER –  INTRINSIC MOTIVATION (PERSONAL ACHIEVEMENT)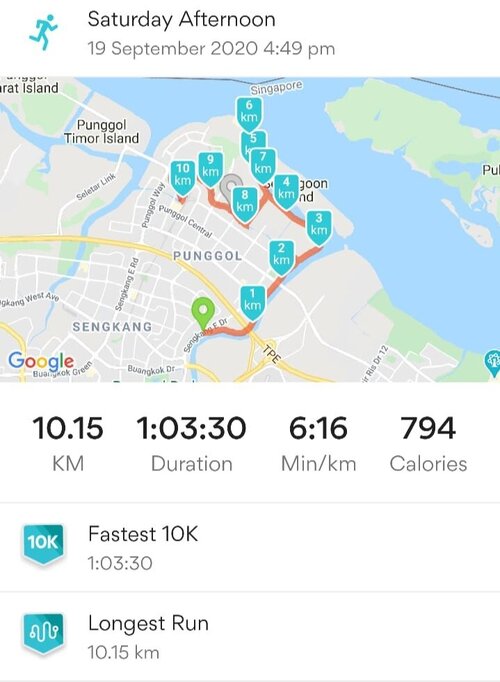 RunKeeper is a fitness app for tracking your runs using GPS. You can measure your own progress as the app remembers the various milestones you achieve when exercising, e.g. 'Fastest 10k' and 'Longest Run'. Users can also set personalised goals, be it to do a race or to lose weight.
Why it works: The game mechanics behind RunKeeper motivate its users by helping users feel accomplished after finishing a run or hitting a fitness goal. RunKeeper allows users to feel good about their own progress and improvement over time.
In fact, intrinsic motivation has increasingly become recognised to play a key role in the future of gamification, especially when considering long-term usage.
CASE STUDY 4: TINDER SWIPE NIGHT – SELF-EXPRESSION, OWNERSHIP, EMPOWERMENT
Recently, the dating app Tinder's 'Swipe Night' event was launched in Asia. It is an interactive in-app event that follows a post-apocalyptic storyline with users making choices that impact on what happens next. Users make the choice by swiping left or right. This action ties in with how the app itself works (swiping right to match with others). The event increased matches by 26 percent and in-app conversations by 12 percent.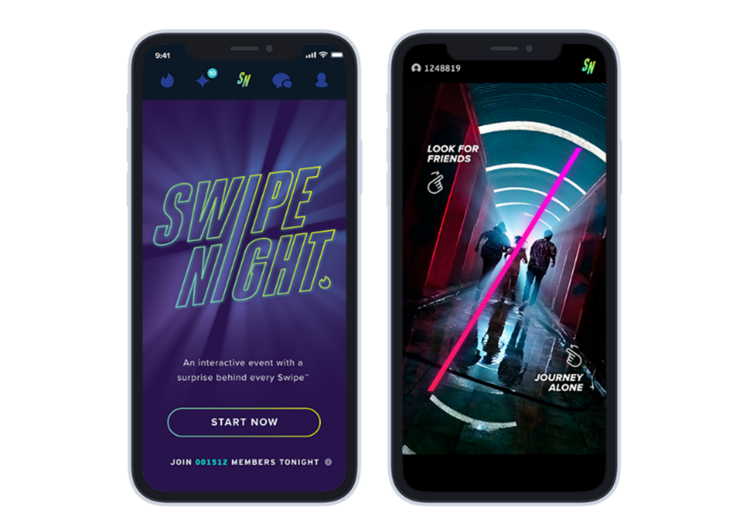 Why it works: Swipe Night's concept is similar to choose-your-own-adventure books that were so popular. I remember the thrill of discovering the various choices and outcomes I could arrive at – that I could choose my path made the experience more immersive and impactful for me. The most important thing with gamification is that users should feel like they are in control. They should never feel like they are being manipulated, or being told to do things in certain ways – part of the beauty of games is the feeling of discovering something yourself.
GAMIFYING YOUR VIRTUAL EXPERIENCE: START WITH YOUR OBJECTIVE
A huge reason why gamification is so successful is that it satisfies the psychological needs of humans –beyond simply making things fun. In fact, it has been said that gamification is 75% psychology and 25% technology. Having examined the different ways brands have successfully applied gamification to their marketing and engagement strategies, we hope that you leave with a broader understanding of the gamification. From here, you can think about how it can be applied to your own brand experiences.