"I'm taking part in a marathon!" said a friend excitedly at dinner.
Naturally, I was puzzled. With the Covid-19 pandemic still plaguing the world, how would it be possible to run a marathon?
"I mean, a virtual marathon."
He explained that he had signed up for Run for Singapore 2020, an online running challenge to celebrate Singapore's 55th birthday. Participants will attempt to meet the collective goal of running 55,000km. Runners can sign up for one of two distance categories – 5.5km or 55km.
The best part of this marathon? You can clock any number of runs or walks anywhere in the world!
As SportSG Chief Lim Teck Yin suggested recently, sporting events will become increasingly virtual in the near future. The OCBC Cycle event, which typically attracts 7,000 cyclists annually, offered participants a free virtual ride instead of a physical event this year.
Now, the highly-anticipated Standard Chartered Singapore Marathon 2020, which takes place in  December, is also moving online, with virtual races released every week.
Not just a stop-gap measure
Going virtual isn't just an innovative way for organisers to deal with Covid-19. Virtual sporting events aren't new and have been practiced around the world for several years already. The New York Road Runners (NYRR) Virtual Racing and Tri to Triumph Triathlon are only two prominent examples of virtual runs held in America.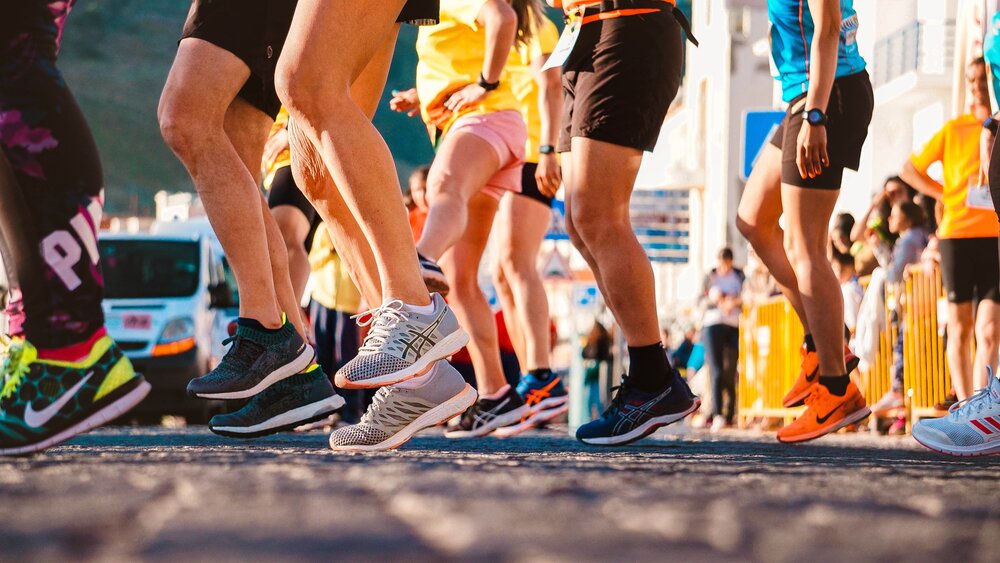 These events are perfect for participants who prefer flexibility and convenience. Runners can take part anytime and anywhere they wish, as long as they accumulate enough miles to fulfil the event's finisher requirements. Bad weather, inconvenient roadblocks, and the physical fatigue of running a marathon at one go are some unwanted hassles runners can avoid at virtual sporting events.
Another advantage of virtual events is that they tend to be more inclusive. Major marathons often require participants to meet certain qualifying standards. Even when there aren't any, there is usually a cut-off time for completing a race should participants want the finisher medal. This can be stressful for novices who are unaccustomed to running long distances. Virtual runs eliminate this barrier, and encourage even the uninitiated to take part in a full marathon.
Certainly, for seasoned runners, virtual runs can never match up to a physical run. It does remove the satisfaction of going through the toil and grit that comes with completing a full marathon at one go. You also won't find anyone cheering for you at the finish line because, well, it doesn't exist physically. There's also the issue of having too much flexibility to finish the race. Without strict discipline, it may be easy to lose steam midway.
Nonetheless, the gains from virtual runs are still very real. After all, they still involve physical exercise that boosts your fitness. In addition, there is the benefit of joining and competing against a community of runners around the world who are connected virtually.
Virtual marathons may not be the same as physical marathons, but the experience of racing in one is just as rewarding. For organisers, it may be a good idea to make sporting events more inclusive and appealing to all by hosting both physical and virtual events.
Even in the world of sports, the principle of the best of both worlds can shine.